A Solo Ray Davies Peers into 'Other People's Lives'
A Solo Ray Davies Peers into 'Other People's Lives'
Ray Davies, Now and Then
Is There Life After Breakfast?
'Waterloo Sunset' by the Kinks from Something Else (1967)
After more than 40 years as the Kinks' lead singer and primary songwriter, Ray Davies has released his first solo studio recording, Other People's Lives.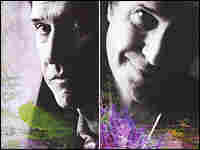 Despite the album's title, the music is really about him, the 61-year-old Davies tells Melissa Block. He says the characters in his songs are a reflection of who he is.
Ray and his brother Dave formed the Kinks, one of the most enduring bands from the 1960s British Invasion of American rock 'n' roll. The band's hits include "You Really Got Me," "Lola" and "All Day and All of the Night."
On 'The Getaway (Lonesome Train)'
Hear Davies Talking About 'The Getaway (Lonesome Train)'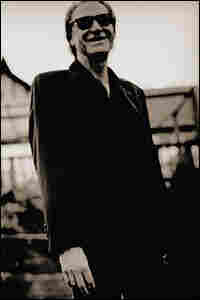 Ray Davies wrote "The Getaway (Lonesome Train)" from his new album when he went to live in New Orleans in 2000. He says he bought a tape recorder and a Big Chief notepad from the drugstore and started writing songs.
He tells Melissa Block:
Just the sound of where I was staying near the levees -- you had boats, riverboats, I could hear the train coming through town. I'm very inspired and influenced by my surroundings. So the first tones I heard inspired me to write "The Getaway," or "Lonesome Train."
It was a first draft. All the stuff I worked on down there was finished first time round, first draft. You know, I picked up on some of the laziness down there. People do things much more slowly there. And I was becoming like that. "Ah, it works, beginning to end, finish it, don't think about it too much." There is that element.