'Talk of the Nation' Summer Reading List
'Talk of the Nation' Summer Reading List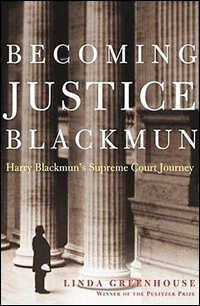 Guests
Laura Miller, book critic for Salon.
Oscar Villalon, book editor, San Francisco Chronicle.
Charlotte Abbott, senior editor, Publishers Weekly.
Memorial Day means summer and summer, of course, means time for reading. Book critics and guests offer their take on what's new and interesting.
NPR Summer Reading 2006
Picks from Laura Miller, book critic for 'Salon'
The Ruins by Scott Smith: An uncompromising tale of adventure and horror about five backpackers who become trapped under mysterious circumstances in the jungles of Mexico. Don't start reading it if you have anything else you need to do in the next 8 hours, or if you're faint of heart.
End of Story by Peter Abrahams: Abrahams is the best writer of psychological suspense around. His plots are unfussy but always addictive. In this one, an aspiring writer becomes convinced that the convict she meets in a prison teaching program is an innocent man.
The Pale Blue Eye by Louis Bayard: A moody, twisty historical mystery set during the years that Edgar Allan Poe was a cadet at West Point. Poe comes to the aid of a detective trying to solve a string of murders on the campus.
The Dead Hour by Denise Mina: The second in Mina's series of crime novels about Paddy Meehan, a junior reporter and the only woman reporter for a newspaper in 1980s Glasgow, Scotland, trying to figure out who killed a lawyer. Mina's depictions of gritty working-class Catholic life and Paddy's valiant struggle to make something of herself are even more engaging than the novel's central mystery.
'San Francisco Chronicle' Book Editor Oscar Villalon's Picks
Adam Hochschild's Bury the Chains: Prophets and Rebels in the Fight to Free an Empire's Slaves: A beautifully written narrative history about the first human rights campaign in Western history. Truly inspiring.
Upton Sinclair's The Jungle, with a foreword by Eric Schlosser: Reissued by Penguin, the book deserves to be read again, if only to give people an appreciation of how far the country has come in the past century but also how tenuous our welfare is.
Kazuo Ishiguro's Never Let Me Go: a coming-of-age story and initiation into loss in the guise of a sci-fi story about human cloning
Elizabeth McKenzie's novel in stories, Stop That Girl: I think it would be perfect for teen readers.
Jessica Abel's graphic novel, La Perdida (also recommended for this summer by All Things Considered critic Alan Cheuse
Luis Alberto Urrea's novel The Hummingbird's Daughter
Oakley Hall's novel Warlock, reissued by The New York Review of Books: Excellent genre stuff, a riveting Western that's also a work of literature.
E.L. Doctorow's The March: Highly entertaining and thrilling as well as being literary.
Philip Roth's Everyman: Perhaps the "serious" book of the list
Judy Budnitz's story collection Big American Baby
Out of Danger: Poems by James Fenton
The Rain in the Trees by W.S. Merwin
Picks from Charlotte Abbott, senior editor at 'Publisher's Weekly'
Miracle in the Andes: 72 Days on the Mountain and My Long Trek Home by Nando Parrado: travel adventure returning to place of Alive
Water for Elephants, by Sara Gruen
Elephant Rocks: Poems by Kay Ryan
The Niagara River: Poems by Kay Ryan
Fun Home: A Family Tragicomic by Alison Bechdel
A Scanner Darkly by Philip K. Dick
Strange Piece of Paradise, by Terri Jentz (True crime story)
Neal Conan's Picks:
The Collected Poems of Stanley Kunitz
Mayflower: A Story of Courage, Community and War by Nathaniel Philbrick
The Pride of Baghdad by Brian Vaughan
The Three Stigmata of Palmer Eldritch by Philip K. Dick
Reader Picks
The Omnivore's Dilemma by Michael Pollan
Team of Rivals by Doris Kearns Goodwin
Becoming Justice Blackmun by Linda Greenhouse
Sputnik Sweetheart by Haruki Murakami
The Glorious Cause: The American Revolution, 1763 - 1789 by Robert Middlekauff
A Dirty Job by Christopher Moore
Battle Cry of Freedom: The Civil War Era by James M. McPherson
Freedom From Fear: The American People in Depression and War, 1929-1945, by David M. Kennedy
The Sept. 11 Commission Report Omissions and Distortions by David Ray Griffin
The Declaration of Independence and the Constitution of the United States of America, pocketbook from the Cato Institute
The Princes of Ireland: The Dublin Saga by Edward Rutherford
Your Best Life Now: 7 Steps to Living at Your Full Potential by Joel Osteen
Fundamentals of the Faith: Essays in Christian Apologetics, by Peter Kreeft
John Adams, by David McCullough
American Theocracy: The Peril and Politics of Radical Religion, Oil and Borrowed Money in the 21st Century by Kevin Phillips
State of War: The Secret History of the CIA and the Bush Administration, by James Risen
The Last Season by Eric Blehm
Altered Carbon by Richard Morgan
Absurdistan by Gary Shteyngart
The Truth (with Jokes) by Al Franken
The Universe in a Single Atom: The Convergence of Science and Spirituality, by Dalai Lama XIV
The Great Gatsby by F. Scott Fitzgerald
Feint of Art, An Annie Kincaid Mystery by Hailey Lind
Looking for Alaska by John Green
Black Box by Frank X. Walker
Buffalo Dreams The Journey of York by Frank X. Walker
The Stolen Child by Keith Donohue