Report Describes a Zimbabwe in Crisis
A new report from the International Crisis Group says that Zimbabwe is rapidly self-destructing. The problems in the country are compounded by a lack of leadership in both the ruling party and the political opposition. Meanwhile, inflation is galloping forward; it could reach 3,000 percent.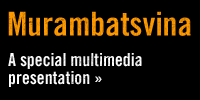 RENEE MONTAGNE, host:
Zimbabwe is moving towards martial law as its economy collapses, according to a report released this week by an independent organization.
Inflation could hit 2,000 or 3,000 percent soon. Public rallies have been banned. The military has taken over what used to be large-scale commercial farms to try to boost food production. And the problems in this southern African country are compounded by a lack of leadership in both the ruling party and the political opposition.
Here's NPR's Jason Beaubien.
JASON BEAUBIEN reporting:
The title of the new report from the International Crisis Group is Zimbabwe's Continuing Self-Destruction, and the title pretty much sums up the 20-page document. Peter Kagwanja is the Director of the International Crisis Group's Southern Africa Program.
Mr. PETER KAGWANJA (Director, South Africa Program, International Crisis Group): Everything seems to be on a downward spiral, and there seems not to be any solution on the horizons. And that's really (unintelligible).
BEAUBIEN: Inflation, according to official statistics, is over 1,000 percent. Unemployment is over 70 percent. Food and fuel for the vast majority of Zimbabweans are in short supply. Agricultural exports that used to be the engine of the economy have shriveled, and foreign currency to import goods is hard to come by.
Kagwanja says rural Zimbabweans are no longer able to get anything that comes from outside the country, such as paraffin, gasoline, and medicine.
Mr. KAGWANJA: Those things are not - no longer available. And that is where the pain of all the economic (unintelligible) is beginning to be felt deep in the bones, other than just on the skin.
BEAUBIEN: In the new report, Kagwanja explains that as Zimbabwe's economy is going into a free-fall, the leadership of both the ruling party and the opposition is in disarray. President Robert Mugabe has been in power for more than a quarter of a century, and at age 82 has said he'll retire. But Mugabe refuses to set a date for his own exit, or to throw his weight clearly behind a successor. The political opposition, meanwhile, has fractured into two competing parties that both claim to be called The Movement for Democratic Change.
The military has exploited this leadership vacuum, and according to several analysts, is now the most powerful force in government. As millions of Zimbabweans run out of food, the military has even got into agriculture. The army has grabbed control of failed commercial farms that the government seized a few years ago from white farmers in a chaotic land reform program.
Kagwanja says the military doesn't have the funding to revive the farms, and is taking a ruthless approach to increasing production of Zimbabwe's staple food, maize.
Mr. KAGWANJA: It's only focusing on the food that is acquired, I mean the maize. And we have evidence of cases where fruit trees and other essentials, vegetables and so on, are being neglected or cleared in order to give space for maize cultivation.
BEAUBIEN: He says soldiers tilling Zimbabwe's fields is one of the most visible signs of the creeping militarization of the country.
Molinka Kaseike(ph) used to work on a commercial farm about 30 miles outside of Harare. The 27-year-old mother of four lost her job when her former boss was driven off the land. Now, she tries to make a living by buying produce in Harare then selling it back in her village.
Ms. MOLINKA KASEIKE: (Foreign language spoken)
BEAUBIEN: I've always lived in poverty, she says, but the situation is even worse now. We may talk of getting millions of dollars for some tomatoes, but those millions are worthless to me. They don't buy anything. I'm surviving hand-to-mouth.
The new report from the International Crisis Group warns that people like Kaseike are suffering the most in Zimbabwe right now, and the country is likely to fall even further before there's a significant change of course for the country.
Jason Beaubien, NPR News, Cape Town, South Africa.
(Soundbite of music)
MONTAGNE: This is NPR News.
NPR transcripts are created on a rush deadline by Verb8tm, Inc., an NPR contractor, and produced using a proprietary transcription process developed with NPR. This text may not be in its final form and may be updated or revised in the future. Accuracy and availability may vary. The authoritative record of NPR's programming is the audio record.