Trial of Aryan Brotherhood Leaders Wraps Up
Trial of Aryan Brotherhood Leaders Wraps Up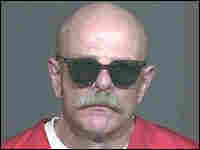 Scroll down for a timeline tracing the rise of the notorious Aryan Brotherhood.
The fates of four leaders of the Aryan Brotherhood, a notorious prison gang known for its reign of terror throughout the federal prison system, will soon be in the hands of federal jurors.
The four men, on trial in Santa Ana, Calif., are charged with ordering dozens of murders and plotting a race war inside the nation's maximum-security prisons. They are being charged under the federal anti-racketeering law known as RICO. Defense attorneys argue that the government's case is based on shaky testimony from "snitches" who've been paid to lie.
The defendants are Barry "The Barron" Mills, Tyler Davis "The Hulk" Bingham, Edgar "The Snail" Hevle and Christopher Overton Gibson. Federal prosecutors are seeking the death penalty for Bingham and Mills.
The inmates are implicated in many of the 32 murders and attempted murders detailed in a federal indictment against the white supremacist gang, which was founded in 1964 at California's San Quentin prison.
The case against the Aryan Brotherhood has taken four months to lay out in court, but it's based on years of investigating the gang, intercepting its mail and screening its phone calls. Jurors heard taped calls and watched grainy videos of brutal prison-yard fights. They also saw coded messages passed between AB members. One, allegedly from Bingham, was written in urine. Prosecutors say when heated up, the makeshift invisible ink spelled out a declaration of war against black prisoners in Lewisburg, Pa.
In a taped telephone conversation played in court, one AB member can be heard saying to a gang brother: "The way I understand it, a few guys got killed up there," adding, "I hear it's white guys."
The conversation took place the day after two black inmates at Lewisburg were brutally stabbed in their cells. Prosecutors allege that Bingham and the other three defendants conspired to kill the men, hoping to set off a race war throughout the federal prison system.
Defense lawyers say if the call proves anything, it's that the gang members were trying to warn each other about escalating racial tensions and possible attacks.
Those differing interpretations are at the crux of the case: Is the Brotherhood a group of ruthless racists bent on using murder and mayhem to gain power, as prosecutors claim? Or is it just a small group of aging white men forced to gang up along racial lines in order to survive in the violent prison system, as the defense claims?
Former federal prosecutor Laurie Levinson says the government has charged the gang with racketeering and has a high burden of proof.
"But there really isn't that much that the prosecution has to prove," Levinson says, "because under the RICO law, they only have to show a pattern of racketeering activities. And even though the prosecution has charged much more in the indictment, they really don't have to prove all those other acts."
In her closing arguments this week, Assistant U.S. Attorney Terri Flynn stressed that point to the jury, but insisted that during the trial, dozens of witnesses corroborated and even cross-corroborated every violent act.
But Mark Fleming, who represents Mills, the alleged leader of the Aryan Brotherhood, argues that the stream of witnesses presented by the government represent a form of "cross-contamination." He says the government is relying on testimony from prison snitches who have a reason to lie. Most received money and lighter prison sentences for their testimony.
Fleming says many of the government's informants were housed together in the H unit of the federal Supermax prison in Florence, Colo. There, Fleming claims, the inmates had access to a Bureau of Prisons computer, case files and plenty of time to get their stories straight.
"Corroboration between two snitches who had access to the same information is hardly corroboration," Fleming says.
Danny Weeks, an informant and former AB member, says that's exactly what happened. Weeks, who is currently in a Santa Ana city jail just blocks from the federal courthouse, says life was cozy in the H unit.
"Inside this intelligence unit, you could have anything you want," Weeks says. "They are bringing you laptop computers, they are bringing you Carl's Jr. hot dogs and baby-back ribs. It's crazy."
Like many of the informants in this case, Weeks has given inconsistent statements and, according to one Bureau of Prisons employee, has flip-flopped his allegiances every other week. Ultimately, Weeks was not called to testify in the case, but some documents he smuggled out of the H unit were introduced as evidence.
Now it's up to the jurors. They'll have to decide whether they'll trust people like Weeks -- government informants with rap sheets rivaling those of the gang leaders.
Timeline: The Aryan Brotherhood
The Aryan Brotherhood began with incarcerated white supremacists who aligned themselves against black and Mexican prisoners. Over its four-decade history, the gang has become less about racist ideology (it has allegedly formed alliances with the Mexican Mafia, another prison gang) than about the acquisition of power.
The "Brand," as the gang is also known, is a selective group; often, a murder or other significant act of violence is required to gain membership. In the 10-year period ending in 1985, for example, incarcerated AB members were linked to 40 homicides in California alone. A brief history of the gang:
1964: The Aryan Brotherhood is founded in California's San Quentin maximum-security prison. Irish bikers formed the Brotherhood to fight against the Black Guerrilla Family. It is rumored that the AB sprung from a 1950s gang known as the Bluebirds.
1980: Throughout the 1980s, the gang becomes more organized as it establishes a chain of command. Two factions of the gang exist -- federal and California state. The federal faction creates a three-man commission to supervise gang activity in federal prisons. Allegedly, Barry Mills and Tyler Bingham are selected to oversee the gang's actions as high commissioners.
1982: An FBI report states that members of the Brotherhood are recruiting new members from prisons around the country. Prison officials try to disband the group by moving members throughout the correctional system. The AB forms a California commission and council that must approve the murder and assault of gang members who violate the organization's rules.
Oct. 22, 1983: Four guards are stabbed, two fatally, by AB members at the U.S. Penitentiary in Marion, Ill. It is the first time in federal prison history that two guards are killed on the same day.
1990s: Authorities relocate most of the Brotherhood's leaders to "Supermax" prisons, where prisoners are held in single cells for almost the entire day. The gang continues murdering prisoners and trafficking drugs.
1992: Assistant U.S. Attorney Michael Jessner begins investigating the gang after it is linked to the strangulation of a prisoner in his cell at the Lompoc federal prison in California.
1993: The AB's federal commission forms a council that organizes day-to-day gang activity in the federal faction.
Fall 1994: Michael Patrick McElhiney arrives at the maximum-security federal prison in Leavenworth, Kan. He came from the Marion federal prison, where he served time with Barry Mills. McElhiney quickly becomes a much-feared AB gang member. In 2002, he is charged with running the gang's day-to-day operations at Marion and with controlling drug trafficking at Leavenworth.
March 24, 1995: Pelican Bay State Prison, a Supermax facility in northwest California, releases gang member Robert Scully on probation. Six days later, Scully fatally shoots a police officer -- evidence that AB crimes have moved beyond gang grudges and prison walls.
1997: Barry Mills and T.D. Bingham allegedly order a race war at a prison in Lewisburg, Pa., leading to the deaths of two black inmates.
1999: Barry Mills writes letters to paroled gang members, urging them to expand the gang's activities outside the prison. The gang allegedly used paroled members as drug dealers, gunrunners, stickup men and hit men.
Aug. 28, 2002: Assistant U.S. Attorney Gregory Jessner indicts nearly all the members suspected of being leaders in the gang. He charges them with carrying out stabbings, strangulations, poisonings, contract hits, conspiracy to commit murder, extortion, robbery and narcotics trafficking.
March 14, 2006: The first in a series of gang-member trials begins in Orange County, Calif., for Barry "The Barron" Mills, T.D. "The Hulk" Bingham, Edgar "The Snail" Hevle and Christopher Overton Gibson. The four are accused of ordering or participating in 15 murders or attempted murders in the last 25 years. Federal racketeering charges are brought against 40 AB members, including Michael McElhiney. In a 140-page indictment, federal prosecutors outline gang actions that allegedly resulted in 32 murders or attempted murders in and out of prison.
July 13, 2006: The defense makes its closing arguments in Santa Ana, Calif., in the trial against accused gang members Mills, Bingham, Heyle and Gibson.
October 2006: Eleven more Aryan Brotherhood members are expected to go on trial in Los Angeles for similar racketeering charges.