Stem Cell Research: How the States Stand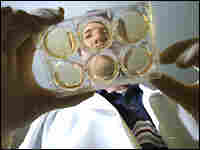 Web Resources
As the debate heats up in the U.S. Senate this week over funding for stem-cell research, some states have developed their own plans.
Current federal law does not ban embryonic stem-cell research, but it does restrict funding to studies on a limited number of stem cell-lines created before August 2001. The situation varies at the state level. Some states restrict the use of embryonic stem cells from some or all sources, while others actively promote such research.
Here's how the debate is playing out in several states:
California: In the fall of 2004, California voters approved Proposition 71, which authorizes the state to sell $3 billion in bonds to fund embryonic stem-cell research over a 10-year span.
The measure bans reproductive cloning, but specifically permits so-called therapeutic cloning, which scientists prefer to call "somatic cell nuclear transfer." The process involves the transplantation of DNA from an adult cell into an unfertilized egg in order to grow embryonic stem cells.
But the proposition is in legal limbo. Lawsuits have hampered the ability of the California Institute for Regenerative Medicine, the stem-cell institute created by Proposition 71, to support research. The agency has only managed to award about $12 million in training grants thus far.
This April, Superior Court Judge Bonnie Sabraw upheld the constitutionality of the state's stem-cell program. Appeals by taxpayer groups and those ethically opposed to stem-cell research are expected to take months to play out.
Connecticut: In June 2005, Connecticut Gov. Jodi Rell signed legislation that will provide $100 million in funding over a 10-year span for adult and embryonic stem-cell research in the state. The state's stem-cell research program announced its intention to fund as much as $20 million in research projects this year.
Delaware: In June 2005, the Delaware Senate approved a bill that would allow embryonic stem cells to be used for research. Embryos available for research would be limited to those considered "surplus" by fertility clinics. Written consent would be required from the couple that created the embryo. The sale of embryos would be outlawed. The bill also requires the formation of an 11-member panel to set up guidelines to govern research.
The Delaware House put the bill on hold in late June 2005. In January 2006, it voted to pass an amended version of the bill that removed the original language about imposing research guidelines and regulations. The new version must now return to the Senate for consideration.
Florida: Currently, the Florida House and Senate are considering bills that would provide $150 million in state funding for stem-cell research over 10 years. If passed, the bill would allow embryos discarded by in vitro fertilization clinics to be used for research. But the outlook is uncertain. Some legislators in Florida, including Gov. Jeb Bush, have been very vocal about their opposition to stem-cell research.
Petitions are under way to place two different constitutional amendments on the 2008 ballot. One petition is a pro-research ballot measure sponsored by Floridians for Stem Cell Research and Cures. The petition calls for $200 million over a period of 10 years in government-funded grants to conduct embryonic stem-cell research. The other ballot measure opposes government funding for such research; it's sponsored by a mortgage broker in Boca Raton.
Illinois: In July 2005, Democratic Gov. Rod Blagojevich bypassed the Illinois state legislature to create a stem-cell research institute by executive order. Blagojevich announced that the research would come through a line item in the state budget that gave the Public Health Department $10 million to fund research -- a surprise move that drew criticism from opponents. In April, the governor allocated the funds in 10 grants to area institutions.
Maryland: In March, the state legislature passed a bill approving state funding for embryonic stem-cell research. The bill creates a state-appointed panel that will authorize and award grants based on annual funding availability in the governor's budget. An independent, scientific peer-review committee will review applications and then forward its opinions to the state panel. Gov. Robert Ehrlich signed the bill into law in April, authorizing $15 million for research in fiscal year 2007.
Missouri: In Missouri, Republican state Sen. Matt Bartle has led a push to ban the use of a cloning procedure, called somatic cell nuclear transfer, that is used in stem-cell research. However, the state's Republican legislators are split on the issue. Anti-abortion lawmakers oppose the process because it involves the destruction of human embryos. But other Republicans, including Gov. Matt Blunt -- who considers himself one of the nation's staunchest pro-life governors -- support the procedure because of its potential to help treat disease.
Currently, Missouri law forbids the use of state funds for reproductive cloning, but not for cloning for the purpose of stem-cell research. Research groups in Missouri are fighting efforts to restrict stem-cell research. A voter referendum that would allow Missouri patients to receive stem-cell cures allowed under federal law is expected to appear on the November ballot.
Meanwhile, Illinois Gov. Rod Blagojevich has invited Missouri stem-cell researchers to bring their work to his state.
New Jersey: California got the headlines, but in fact the nation's first state-supported stem research institute was actually established in New Jersey in mid-2004. However, since then, efforts to make the institute a reality have largely stalled.
A referendum authorizing $230 million for stem-cell research has been delayed until November 2006 at the earliest -- a year later than originally scheduled. The delay reflects, in part, fears that the measure would energize conservative voters in a year when the largely Democratic state assembly faces re-election.
In addition to the referendum, a bill that would use up to $250 million in excess cigarette-tax revenue to fund stem-cell research is moving through the legislature.
Ohio: Republican Gov. Bob Taft's "Third Frontier" program, which supports high-tech research in Ohio, including biomedical research, was initiated in 2003. As yet, none of the grants have gone toward embryonic stem-cell research.
Last summer, Taft vetoed a legislative ban on funding stem-cell research with money from the program. However, he has also issued an executive order requiring any stem-cell research funded by Third Frontier to follow the same guidelines used for federal funding. The bond program that would fund the Third Frontier program in the future is slated for the November ballot.
State Restrictions:
Arizona specifically prohibits the use of state funds for embryonic stem-cell research. Louisiana bans research on embryos created through in vitro fertilization. Michigan, Iowa, Arkansas, North Dakota and South Dakota have banned research on cloned embryos. South Dakota's law goes further, prohibiting stem-cell research on all embryos, regardless of the source.
Sources: NPR staff reports, National Conference of State Legislatures and the Associated Press.