Sub Rosa: 'White Flag'
Web Resources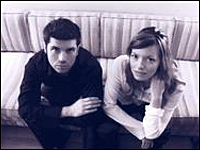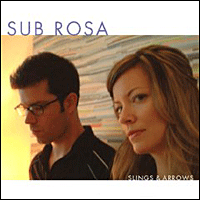 With songs that blend elements of Britpop, '60s folk, electronica, post-punk, and indie rock, Chicago's Sub Rosa serves up the agony and the ecstasy of pop music. On their first LP, Slings & Arrows, the band layers gorgeous vocal melodies and reverb-drenched guitar over a framework of cathartic, emotional pop.
Singer/guitarist Jennifer Boeder's haunting, ethereal voice has drawn comparisons to Beth Orton, Tracey Thorn, and Sarah McLachlan, while her lyrics recall the dark introspection of Nico during her Chelsea Girl era. Multi-instrumentalist, DJ, and producer Jesse Hozeny made a name for himself as the explosive drummer for Chicago shoegaze band Tracer, whose influence is clearly felt on Slings & Arrows.
Boeder, a former English teacher, writes songs about alienation and rebellion in an increasingly homogenized world. It's not often that a band's most energized, upbeat song is about contemplating suicide, but "White Flag," the album's lead track, is just that. The loneliness inherent in refusing to go along with the crowd emerges as a strong theme throughout the album. With a rich sound that washes over the listener like waves, Sub Rosa's songs stay with you long after you shut the stereo off.