Visions of Two Lebanons
Photo Gallery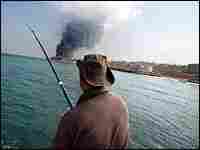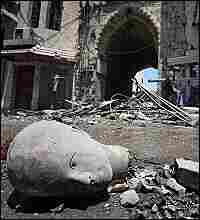 The nation of Lebanon is a study in contrasts — the southern half is largely Shiite Muslim, and whole towns and villages are controlled by Hezbollah. But to the north, the country is dominated by Christians.
The capital of Beirut is a microcosm of that ideological contrast. Hezbollah dominates many suburbs in the southern part of the city, and hundreds of civilians have been caught in the crossfire as Israeli jets target strongholds from above. The northern part of the city, again dominated by Christians, is largely untouched.
But in the tightly woven fabric of the city and the nation, everyone is feeling the effects of the battles between Hezbollah and Israel. There are an estimated one million refugees fleeing the fighting, many with nowhere to go.
Stephanie Sinclair, a freelance American photographer living in Beirut for the past two years, captured images of both sides of a nation in crisis.
More from Stephanie Sinclair
Web Resources