Public Schools at the Breaking Point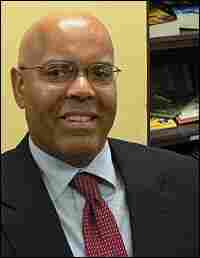 From a distance, public education in Connecticut looks like it's in great shape — the state consistently ranks near the top in the nation in academic achievement and dollars invested per pupil.
But those state averages mask huge disparities between rich and poor. The city of Bridgeport is part of affluent Fairfield County, along Connecticut's affluent "Gold Coast" — but 95 percent of those students come from families living at or near the poverty level, and four out of five students in the city attend failing schools,
Residents and education advocates say new budget cuts have pushed Bridgeport's public schools to the breaking point. Hundreds of elementary school children are being sent from closed schools into already overcrowded classrooms across the city. Despite rising enrollment, 30 teaching positions have been eliminated. High school classes are overcrowded and often there aren't enough books to go around.
In all, the city's education budget was cut by 7 percent to make up for an $11-million shortfall. That's significant, given that most U.S. school districts increase budgets 3 to 5 percent each year to meet teacher contract obligations and keep pace with rising health insurance premiums. The cuts follow two years of shortfalls that totaled another $11 million.
However, there may not be an infusion of money coming anytime soon. A series of recent scandals has Connecticut lawmakers unsure whether state dollars earmarked for public education in Bridgeport will be spent appropriately. The city's former mayor and state senator are both serving time in prison for racketeering and bribery. Bridgeport's current mayor has publicly admitted using cocaine while in office.
Peter Hurst, CEO of Bridgeport's Community Bank and an outspoken advocate for education funding in Bridgeport, echoes the doubts many have that the city can clean up its own act. "You gotta wonder — if I'm sending a dollar to Bridgeport, is a dollar gonna make it to the classroom?"
Another problem is the formula used by the state to fund public schools. Connecticut sends money to cities and towns based on poverty rates for all the children in a district — but in Bridgeport, many middle-class families pull their kids out of the public school system and send them to private and parochial schools. That's part of the reason why Bridgeport contributes fewer dollars toward its own school system.
A class action lawsuit filed has been filed by families of children in Bridgeport and other low-performing school districts. It argues that the state of Connecticut has failed to adequately fund its public schools, depriving children of their right to an equal educational opportunity.
Related NPR Stories
Web Resources