Rhimes Has 'Grey's Anatomy' Prepped for a TV Test
Rhimes Has 'Grey's Anatomy' Prepped for a TV Test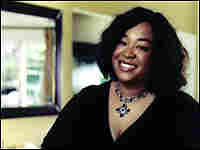 With 25 million viewers in the coveted 18-to-49 age bracket, Grey's Anatomy ended last season as one of TV's healthiest shows. Now ABC is moving the medical drama from Sunday night to Thursday, where it will face the CBS giant CSI: Crime Scene Investigation.
Shonda Rhimes can take credit for much of the success of Grey's Anatomy. She created the show, which delves into complex story lines, medical traumas and the personal lives of an ensemble cast of characters. She's also the executive producer.
Rhimes tells Debbie Elliott about past successes and coming challenges, including the "geometry" of the plot and a new project in the works.