New Island Sounds from Cuba's Young Guard
New Island Sounds from Cuba's Young Guard
Cuba's younger musical generation has adopted the classic Cuban rhythms — familiar to fans of the Buena Vista Social Club and other old-school performers — and added international influences to create a new flavor of island music.
Descemer Bueno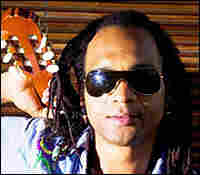 The song is about being caught between the all-controlling Cuban government and the influence of a United States that is confusing and daunting. In the end, "His heart will be broken if he never goes back to Habana."
Haydee Milanes
Milanes has been friends with Descemer Bueno since they were children in Havana. "Iguapele," written by Descemer, means "happiness" in the Yoruba language of West Africa, which Descemer heard spoken in his neighborhood as a child.
Juan-Carlos Formell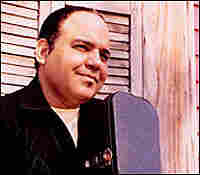 Juan-Carlos Formell's album makes socially conscious statements about Latin culture and history. This song employs poetry by national hero Jose Marti, who led Cuba's independence movement in the 19th century.
Habana Abierta
Habana Abierta's song (the title translates loosely as "What's Up, Dude?") offers incisive political comment from the perspective of a Cuban immigrant. The song criticizes Cuba's lack of freedoms, but regards a larger post-Sept. 11 world with some trepidation.
Related NPR Stories
Web Resources