Ben Affleck Talks 'Hollywoodland'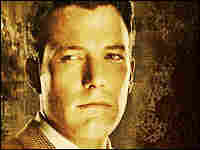 Ben Affleck currently stars as George Reeves in the new film Hollywoodland. The film is about the real-life unsolved murder of Reeves, the actor who played Superman in the original TV series. It co-stars Diane Lane and Adrien Brody.
Affleck's big break came when his screenplay co-written with Matt Damon, Good Will Hunting, won the Oscar in 1998. He has starred in films including Shakespeare in Love, Dazed and Confused, Chasing Amy and Dogma. He also wrote the screenplay for the upcoming film Gone, Baby, Gone, based on the novel by Dennis Lehane.