From Leslie Nielsen to Ken Burns: The Best in DVDs
From Leslie Nielsen to Ken Burns: The Best in DVDs
Five for Friday
Find out how to mark Mickey's birthday, why Hef was a visionary and what wine goes with turkey.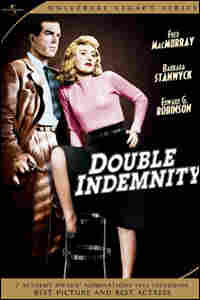 Add any of these DVDs to your weekend viewing and you won't be disappointed. From slapstick to film noir, there's a film here for every movie buff.
Don't Call Me Shirley, Shirley
The short-lived TV show Police Squad (1982) is one of the smartest television series ever made. Not only does it set the standard for absurdist, rapid-fire comedy, but it achieves perhaps the ultimate street cred -- cult-classic status, after ABC canceled the series. No matter, because the creators –- Jim Abrahams and the Zucker Brothers –- took the material from Police Squad and created the hilarious Naked Gun series. In both, Leslie Nielsen plays Lt. Frank Drebin, a bumbling detective running an incompetent police squad. Sight-gags and puns abound.
Fall into the Missile Gap
After the United States and the Soviet Union are locked in a missile crisis, the president decides to disengage rather than chase a growing missile gap. Instead of agreeing, the U.S. military attempts a coup. There's almost no action on screen, but the pacing in John Frankenheimer's political thriller, Seven Days in May (1964) makes the film seem like an edge-of-your-seat thriller every step of the way.
Film Noir Film Noir
An iconic film-noir before film noir existed, James Cain's Double Indemnity (1944) features a superb cast and material written by Raymond Chandler and Billy Wilder. Fred MacMurray, best known as the father in My Three Sons plays an everyman-turned-killer. Edward G. Robinson, a life-long character gangster, plays it straight as an insurance investigator. Barbara Stanwyck is the femme fatale stuck between the two men -– their triangular relationship gives the movie more than a hint of homoeroticism, adding another layer to this introspective classic.
Self-Identity, Violence and Sex in the City
A David Mamet film, Edmond (2005) features an all-star cast, including William H. Macy and Julia Stiles, exploring elements of racial and class inequality in the underbelly of New York City. After Macy's character has a midlife crisis, he sets off on a journey of self-identity, violence and sex in the city. It's the Mamet style -– the staccato speech and the lack of fear -– that make this film like Crash, but better.
Heavyweight Documentary
Unforgivable Blackness (2005) is one of Ken Burns' best documentaries. The subject is a man unfamiliar to most people, but his story is both historic and inspiring. Unforgivable is the story of boxer Jack Johnson, a heavyweight crown contender who literally chased the heavyweight crown around the world, finally winning in Australia. But it was the racial battles Johnson faced at home -– with both blacks and whites –- that make his story so remarkable.