John Leguizamo on Latinos in Hollywood
John Leguizamo on Latinos in Hollywood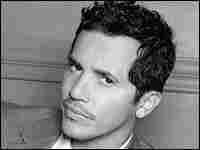 Comedian and author John Leguizamo talks about his new book, Pimps, Hos, Playa Hatas and All the Rest of My Hollywood Friends. He discusses his experiences as a Latino in Hollywood.
Guest:
John Leguizamo, Actor, comedian and filmmaker; Author of the new book, Pimps, Hos, Playa Hatas and All the Rest of My Hollywood Friends: My Life (Ecco, 2006)
Excerpt: 'Pimps, Hos, Playa Hatas, and All the Rest of My Hollywood Friends: My Life'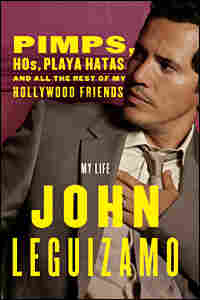 So we're heading home on the 7. The 7 train is like an artery pumping little brown, black and yellow people into the city every morning, where they do all the work the white people don't want to do, and then squirting them back out to the vast urban sprawl of Queens at night, so the white people don't have to eat and sleep with them. Queens is the modern-day Ellis Island, where all the immigrants from all over the world are dumped when they come to this country. There are more ethnicities and nationalities crowded together in Queens than anywhere else on the planet, and there's always some new ethnic group piling on. Like lately they call the 7 the "Mariachi Line," because it's full of Mexicans. Before that it was the "Curry In A Hurry," because of all the Pakistanis and Indians riding back and forth to Jamaica, the New New Delhi. And before that it was the "Whiskey Train," because of all the Irish people from Sunnyside.
I see that empty conductor's booth and get this idea. English, who was kind of an Eeyore, always worrying, sees me heading for the booth and moans, "Yo yo, man, whatchoo doon? You gonna get us busteded."
"Word," Xerox nods. "Busteded."
But I didn't let them stop me. I was born to be on stage, baby. Even if the stage was a rickety subway car and my audience was sleepy janitors and maids.
In the booth I find the conductor's microphone. This is it. My moment to shine. "You'll be great, you'll be swell." All the clichés. I switch on the mic. Show time.
And because I'm 14 and don't know shit about theater, I just do all my impressions of cartoon characters from TV.
First, Foghorn Leghorn bursts out of the speakers in all the cars on the train. "BOY I SAY BOY CMERE A MINUTE SON I WANNA TALK TO YA."
Then I do Snaggle Puss. "EXIT, STAGE LEFT."
Then Popeye. "ACK ACK ACK, TOUCH ME LOVE MUSKLE."
Oh I've got them now. Those maids and janitors are rolling in the aisles of every car. (Actually, they're just looking confused. Most of them don't speak English.)
"HEY THERE BOO BOO. I'M SMARTER THAN THE AV-ER-AGE BEAR."
Then I leave them with a song, like a little brown version of a Borscht Belt comedian.
"AAAAAAH'M BRING-IN HOME A BAY-BEE BUM-BLE BEE..."
And for my finale, a transit cop grabs me by the nape of the neck and drags me out of the booth.
Busteded.
My first bad review.
Reprinted courtesy of Harper Collins Publishers.
Books Featured In This Story
A Life
Hardcover, 280 pages |
purchase
Buy Featured Book
Title

Pimps, Hos, Playa Hatas, And All the Rest of My Hollywood Friends

Subtitle

A Life

Author

John Leguizamo
Your purchase helps support NPR programming. How?