John Richards' Top 10 CDs of 2006
John Richards, morning DJ for NPR station KEXP in Seattle, shares his picks for the year's best albums. Richards recently appeared as a guest on NPR's live online, call-in edition of All Songs Considered to help count down listener picks for the top ten CDs of 2006.
10. Pablo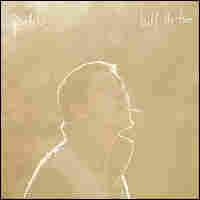 New York band Pablo's release is one of the most honest and personal albums of 2006. Led by Paul Schalda, this album is an auto-biographical view of the world that could be just about anyone's experience dealing with every-day worries and routines. Schalda's distinct and heart aching voice bring out the kind of emotion you immediately identify with and can't ignore.
09. Beck
Beck continues to sound fresh, relevant and extremely eclectic after all these years. His 2006 effort is a bit of a darker lyrical look at the world and reflects the state of the union but done in a mix of hip hop, folk and electronica that is both playful and inventive. Beck has never sounded better.
08. Silversun Pickups
The best record the Smashing Pumpkins never made, this Southern California band follows up last year's breathtaking Pikul EP with an even better effort of brooding, indie rock that could have been the follow-up to Gish, but instead marks the start of what could be a very successful career ahead of them.
07. Beirut
Zach Condon is the man behind Beirut and at 20 defines "prodigy." After dropping out of countless schools in New Mexico, Zach traveled abroad and soaked up exotic music throughout Europe. He came home and put that experience down on Gulag Orkestar. Based heavily in Balkan music, but totally his original take on the sound, Zach doesn't even finish many of his lyrics or even try to make sense on his songs. He lets the melody do the talking.
06. The Roots
Game Theory is the best hip hop album of the year and the first in years to bring the intensity, creativity and social consciousness of their predecessors, Public Enemy. Everything from the war in Iraq to the social and political disarray at home, this Philadelphia hip hop group tackles with a skillful set of beats and stellar guest MC'ing that nears perfection.
05. The Long Winters
Roderick proves again that he is one of the smartest and most creative song writers making music today. This is yet another excellent set of indie pop-rock.
04. TV on the Radio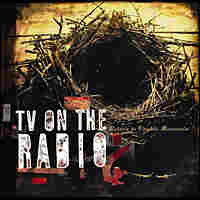 This is one of the most original and inventive albums of 2006. The Brooklyn band's 2nd full-length is a set of psychedelic prog-rock, doo wop and soul with thick production and crazy arrangements. TV on the Radio is the most unique band of 2006.
03. The Decemberists
This Portland band led by Colin Meloy returns (for the first time on a major label) with another ambitious concept album, this one inspired by an ancient Japanese folk tale. This release finds Meloy and company at their best. Epic story tracks mixed with short, punch rock songs that make for a full, rich listening experience.
02. Band of Horses
Debut released from this Seattle band founded by former Carissa's Wierd members Ben Bridwell and Mat Brooke. An excellent album of psych-pop dipped in emotional roots rock.
01. The Black Angels
This most powerful album of the year comes from this Austin band. Protest music for the Iraq generation. This set of dark, droning psychedelic rock is a time warp to the underground anti-establishment songs of the late 60s. It's not only a modern take on that era's sound but also a bridge between the two decades comparing the struggles of the country then to the similar problems now.