Zen Dissident Ousted from Chinese Temple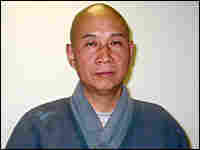 A Zen Buddhist master has been expelled from his temple in southern China, accused in an anonymous letter of illicit relations with women in his congregation.
Master Shengguan denies the charges. A member of his congregation says the real reason authorities wanted to expel Shengguan was because he stopped crooked monks from embezzling donations to the temple.
But the Buddhist monk says that the most immediate cause for his expulsion was the religious ceremony he held on June 4. He said the service was to save the souls of people killed in Beijing during the 1989 Tiananmen Square massacre.