Teen Has Had a Lifelong Fascination with Guitar
Award Recipient
Congratulations to Matar-Itai Batyonathan, recipient of the Jack Kent Cooke Young Artist Award. Matar will receive an award of $10,000 to help him continue his music studies and assist him with music-related needs.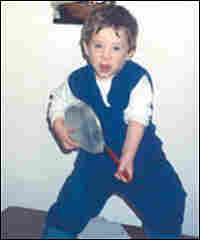 When Matar-Itai Batyonathan was a toddler living in Israel, he was fascinated by Israeli singer/songwriter David Broza.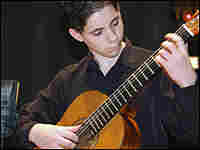 "I wanted to play guitar just like him," recalls Matar.
His parents knew it was time to get him a guitar when he took to strumming a spaghetti strainer, pretending he was a guitarist.
These days, Matar plays a real guitar and performs often through his involvement with the Laurel Fund, a Washington, D.C.-based foundation that nurtures young musicians by subsidizing lessons and granting them performance opportunities.
"We perform in outreach venues like homeless shelters or hospitals," says Matar. "I like being part of a community of artists and playing in all the different venues."
Matar performs "Variations on a Theme by George Frideric Handel" by Mauro Giuliani.