Boxer 'Optimistic' on Environmental Goals
Boxer 'Optimistic' on Environmental Goals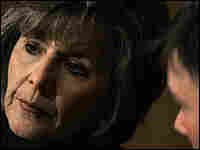 Paul J. Richards/AFP/Getty Images
Sen. Barbara Boxer (D-CA) is the new head of the Senate Committee on Environment and Public Works. She notes existing differences between the parties on environmental issues, but she tells Steve Inskeep she's optimistic that progress can be made.
Will this be a big change for the committee?
On the environment side, there always was tremendous bipartisan cooperation until the last ten years or so. At this point the parties have just gone separate ways. The former chair of the committee, James Inhofe (R-OK), is a friend of mine and we enjoy working together, but we don't agree at all on the environment. So this is a very, very big change.
Sen. Inhofe says climate change is hoax?
Yes. He is vehemently against our doing anything akin to what California has done, for example, to deal with global warming and reduce the amount of carbon dioxide in the atmosphere.
Is a bipartisan approach possible, when you see the world so differently?
The most radical view is not shared by every Republican. There are a few lights out there. So, I have to count the vote and write the bills. I know that my gold standard bill is one that will look like California's bill. (California has a new state law that imposes a cap on greenhouse gas emissions) But I'm also aware we probably won't be able to get that through. We will move the ball as far down the field as we can get it. I really am optimistic that we can move something through.
How can you bring along senators from industrial states?
We'll be meeting with all senators on this and also congressmen. Rep. John Dingell (D-MI) and I are doing to get together and talk, because there are areas that we can move forward in. For example, let's say we all agree that it makes sense to give incentives for flex-fuel vehicles. That's something that doesn't threaten the auto industry, if it's something we do across the board. The experts tell us there are about 15 different ways to solve the global warming issue. If we can't do all 15, maybe we do 8 or 10 or 12.
Are you prepared to ask or demand that Americans sacrifice?
I don't look at energy efficiency as a sacrifice on behalf of the American people. I think it's a benefit to our pocketbooks. I think it's a benefit to our foreign policy that we don't have to depend on countries that frankly don't care for us much.
Are you prepared to push for the difficult changes?
I think you're asking the question in the wrong way, because I don't look at this as a sacrifice. Businesses themselves know that if they are efficient, they save money. Everybody always predicts, 'oh, this is going to be terrible.' I remember when we had the seat belt law: 'Oh, this is going to be awful for the automobile industry.' Now they take credit for airbags, for seatbelts and they even take credit for fuel economy.
How much can you get done over the next two years?
I'm optimistic. People are watching Republicans and Democrats. In two years, there is another election. Those who stand in the way of progress will feel it next election.