Teaching Kids the Value of Compromise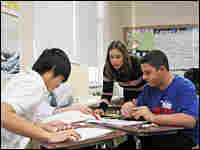 Can Dr. Seuss help Americans patch up their differences? One school curriculum uses the Sneeches and the Butter Battle Book to teach children about the value of compromise.
And one New Jersey high school class is trying to rewrite history, imagining that world leaders from the past hammered out their differences at the negotiating table rather than on the battlefield.