Before the Awards: A Grammy Special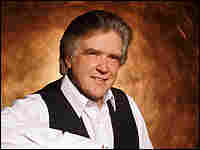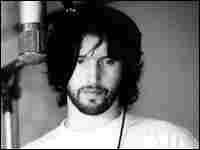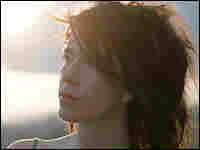 With the 49th annual Grammy Awards coming Sunday, World Cafe profiles six of the nominees, many of whom have appeared on the program in recent months.
Best Contemporary Folk/Americana Album
Together with Bob Dylan and Jackson Browne, recent guests Rosanne Cash, Emmylou Harris & Mark Knopfler, and Guy Clark are up for the Best Contemporary Folk/Americana Album award.
Rosanne Cash
Rosanne Cash has worked hard to make a name for herself, a task made more challenging because she's the daughter of country-music legend Johnny Cash. She has recorded a dozen albums, won a Grammy in 1985, and charted 11 #1 singles in more than two decades as a performer. Her latest album, Black Cadillac, served as Cash's way of dealing with the deaths of her mother, father and stepmother, all of whom died during a two-year span. The result is an album that's Cash's darkest and most affecting work to date.
Mark Knopfler & Emmylou Harris
Five-time Grammy winners Emmylou Harris and Mark Knopfler teamed up to make 2006's All The Road Running. Instead of one condensed studio session, the ex-Dire Straits frontman and the veteran country singer chose to build their collaboration on recording dates scattered across seven years. The vibrant album reflects universal themes of love and separation, brought home by timeless vocal harmonies, which bring to mind the classic interplay of Johnny Cash and June Carter. In this interview, Knopfler explains his love of singing with Harris, and how he feels their voices blend to form a "third voice."
Guy Clark
Texas singer-songwriter Guy Clark has become a folk-music icon, influencing several generations of musicians with beautifully fashioned songs that tell stories from his life. Growing up, Clark's exposure to music was limited mainly to mariachi until he moved to Houston and worked the folk-music circuit, where he met singer-songwriters such as Townes Van Zandt. Clark soon developed his own style of blues-infused folk-country, and in 1975, he released his debut album, Old No. 1. He's released many more albums since, and won numerous awards, including a Lifetime Achievement Award in songwriting from the Americana Music Association. The recent Workbench Songs showcases his impeccable craftsmanship.
Best New Artist
Three of this year's five nominees have appeared on World Cafe: James Blunt, Corinne Bailey Rae and Imogen Heap. Chris Brown and Carrie Underwood round out the list of those up for the award.
James Blunt
To help pay for his university tuition, James Blunt served a four-year stint in the British Army, where he spent time in war-torn Kosovo. While in the service, he also served in London, looking after the Queen. Blunt's big break came at 2003's South By Southwest music festival, where he caught the attention of Linda Perry, the former leader of 4 Non Blondes who has gone on to become a successful producer. Perry lent her production skills to Back to Bedlam, which spawned a massive hit with the ubiquitous "You're Beautiful."
Corinne Bailey Rae
Corinne Bailey Rae's musical influences range from choral church music and classical jazz to Veruca Salt and Led Zeppelin. With such a wide variety of inspirations, it's no surprise that her own music offers a unique perspective on modern music, as her crisp vocals blend with a soulful backdrop of pianos and guitars. Her experiences with jazz inspired her to take a more soulful approach to her own songs, and she was signed by EMI with 10 years of experience and clear musical goals in mind. Here, Rae talks to Michaela Majoun about her musical history and her training as a violinist. These days, Rae is well on her way to stardom: Her songs have been featured on the TV show Grey's Anatomy, which is as good an indication as any that she's on the rise.
Imogen Heap
After making a modest name for herself as the singer for Frou Frou, Imogen Heap has become a well-known pianist and vocalist since going solo. Her recent album Speak for Yourself continues that trend. The record is the London-based singer's second since leaving Frou Frou, and under her own name, Heap has explored music at her own pace and on her own terms. Speak for Yourself gained a great deal of exposure after some of its songs appeared on two soundtracks: television's The OC and the indie-film hit Garden State.