Mom Waits Forever for '16 Candles'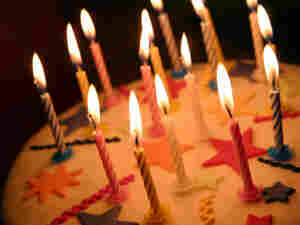 My mom turns 16 today. It's true — she's less than half my age. But I'm used to it by now.
Back in the fifth grade, this circumstance was the subject of disbelief — and a wager — among my classmates. They piped down once I forked over my mom's birth certificate, which read "1944" and "February 29."
Those kids never paid up, but their skepticism gave me a sense of how cheated my mom might feel by not having an actual birthday. When it does come around, she has a tendency to overcompensate — I mean, celebrate.
My dad and I threw her a big party for her 15th, so we were surprised to hear she wanted another bash for her 16th. But you can't argue with a teenager, so we'll be there to join in the festivities. And maybe my dad will sing his rendition of "Sixteen Candles," the Crests' 1958 hit that topped the charts when my mom really was a teenager in human, not leap, years.
It's the Best Song in the World Today, and maybe again in four years.