Author Admits Gang Memoir Was Fabricated
Author Admits Gang Memoir Was Fabricated
Seltzer Discusses the Memoir
Margaret Seltzer, under the pseudonym Margaret B. Jones, discusses her memoir in a recent interview with NPR's Michel Martin. The interview was recorded before Seltzer admitted the book was fabricated. It never aired.
Seltzer discusses her book, Love and Consequences
Web Resources
A memoir describing a woman's childhood on the streets of South Central Los Angeles, which included gripping stories of drugs and violence, was fabricated, The New York Times reported Tuesday.
Margaret Seltzer's book, Love and Consequences: A Memoir of Hope and Survival, written under the pseudonym Margaret B. Jones, was praised for its heartfelt but tough-minded portrayal of life in South Central. Seltzer, who goes by Peggy, confessed to the Times that she made it up after her sister contacted the paper.
Riverhead Books, which published the book, is recalling it from stores.
Seltzer sat for an interview with Tell Me More to discuss the book before she confessed it was fabricated.
Statement from Seltzer's Publisher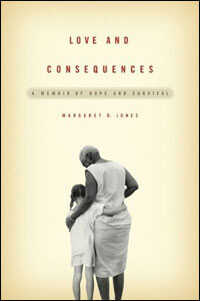 Riverhead is saddened by this turn of events. We feel bad for our readers, Peggy and her family.
Riverhead relies on authors to tell us the truth. Indeed, an author promises us the truth in their publishing agreement. When it became known that the author was misrepresenting her personal story we took it seriously, moved very quickly and attempted to corroborate new information we were presented with.
Prior to publication the author provided a great deal of evidence to support her story: photographs, letters; parts of Peggy's life story in another published book; Peggy's story had been supported by one of her former professors; Peggy even introduced the agent to people who misrepresented themselves as her foster siblings.
Riverhead is recalling the book as well as cancelling the author's bookstore and media appearances.
Marilyn Ducksworth, SVP, Executive Director of Publicity, Riverhead Books