Rick-Rolling: An Action Primer for the Uninitiated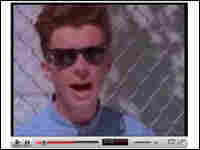 It's the widest reaching Internet prank out there, and it's harmless and hilarious. But it's not the only one, says Harvard student and Internet mischief expert Tim Hwong. Before there was Rick-rolling, there was duck-rolling and a host of other pranks.
For more on Rick-rolling, click here.