Classical Kids Shine in New England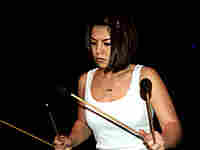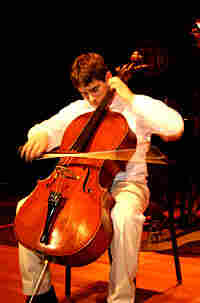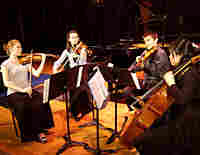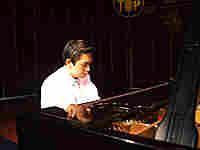 This week From the Top returns to its home in New England Conservatory's Jordan Hall in Boston, where a Texan teen puts a new spin on a piece of musical Americana, a teen quartet plays Mendelssohn, and a formerly "reluctant" cellist discovers Debussy.
Eighteen-year-old Charles Yang first performed on From the Top's radio show at the tender age of 14, re-emerged four years later to perform on From the Top's TV show, and now once again on the radio program.
You might say that Yang was born to play the violin. His mother—a violinist with the Austin Symphony—was onstage playing in a concert only hours before giving birth to him. Shortly after he came into the world, Yang instinctively took to the violin. He began taking lessons at the age of three, and now if a day goes by when he doesn't play he feels like something is definitely missing.
"The violin is like caffeine to me," says Yang. "I'm addicted to it!" He plays Souvenir d'Amérique, based on the tune "Yankee Doodle," by Henri Vieuxtemps.
Eighteen-year-old percussionist Molly Yeh recalls her audition for the Juilliard School as one of the most nerve-wracking days of her life. When she learned she had been accepted to Juilliard, she could hardly believe it.
Yeh first performed on From the Top as a member of the Rattan Trio when she was 15 and then—like Charles Yang—on an episode of From the Top's TV show. Yeh performs "October Night" by Michael Burritt.
Nicolas Olarte-Hayes, 17, started playing violin at age three, but his mom convinced him to switch to the cello a few years later.
"I was hesitant to try a new instrument but she persuaded me by saying, 'If you play cello you get to sit down!' So I sat down, and I've been sitting down ever since." He plays a movement from Claude Debussy's Cello Sonata.
The young musicians of the Elysium String Quartet have enjoyed a productive camaraderie with their coach, Jonathan Cohler of the New England Conservatory. But now the Quartet will have to disband as two members head off to College. The group performs a movement from the String Quartet No. 2, by Felix Mendelssohn.
Japanese-born Gen Tomuro, 18, was inspired by his grandmother to play the piano when he was four or five, learning to play by ear. He didn't start taking lessons until he was ten.
"I see only positive things in not having been pushed into taking lessons when I was younger," Tomuro says. "I've always had a passion for piano; it's never felt like something I was forced into."
Tomuro has divided his time between Japan and the United States for most of his life.
"I feel neither Japanese nor American," he says. "I have both my Japanese and American sides, and they come out at different times. In 2008, Tomuro is adding a third nationality to the list. He is off to France to study at L'Ecole Normale de Musique in Paris. Tomuro plays Francis Poulenc's Caprice Italien.
This program originally aired February 13, 2008.