Did Civil Rights Groups Fail Dunbar Village Victims?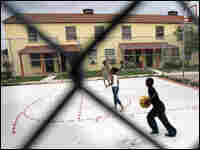 Last year, a Haitian immigrant was brutally raped, and her son beaten, by masked teenagers in the Dunbar Village housing projects in West Palm Beach, Florida.
Now, some say Al Sharpton and other civil rights activists are favoring the alleged rapists over the victims.
Joining in today's bloggers' roundtable conversation are Jay Anderson of Average Bro; Wayne Hicks of Electronic Village, and Arlene Fenton of Black Women Vote.
Related NPR Stories
Web Resources