Eco-Version of Historic Photo Incites Controversy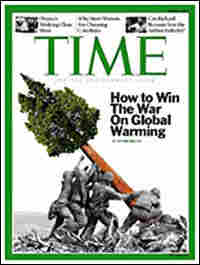 The latest cover of Time magazine features a green border and a doctored version of the famous photo of marines at the battle of Iwo Jima. On the magazine cover, the marines are raising a tree instead of the American flag.
Romesh Ratnesar, the deputy managing editor of the magazine, talks about the unfavorable reaction the cover has incited, including criticism that the photo unfairly compares the Second World War to global warming.