Blacks and the Criminal Justice System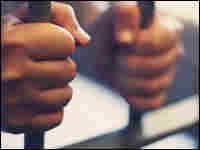 Today, we begin a new month-long series, focused on the different aspects of the criminal justice system.
More than 60 percent of those now in prison are racial and ethnic minorities.
To explore these trends and more, Farai Chideya talks with Ryan King, a policy analyst with The Sentencing Project, a non-profit criminal justice policy group.