Republicans Lose Another GOP House Seat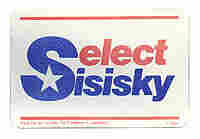 Next week's primary in Oregon will choose a Dem nominee to face Sen. Gordon Smith (R). Check out our new interactive Senate map.
We know why the Republicans lost the March 8 special election in Illinois' 14th Congressional District. Yes, the GOP had won the seat in every election but two for the past 90 years. But this year, their candidate to replace the resigned Dennis Hastert, Jim Oberweis, was controversial and cantankerous.
We know why the Republicans lost the May 3 special election in Louisiana's 6th CD. Yes, the GOP had held the seat since 1975. But this year, their candidate to replace the resigned Richard Baker, Woody Jenkins, was controversial and cantankerous. We knew all that.
Knowing that a third successive special election defeat would be interpreted by some as a trend, national Republican Party officials pulled out all the stops to keep Democrats from winning Tuesday's contest in Mississippi's 1st District, called for when Rep. Roger Wicker (R) was appointed to the Senate seat vacated by Trent Lott.
Vice President Dick Cheney made a campaign trip to the district on behalf of the GOP candidate, Greg Davis. The party spent more than $1 million — money that is in short supply — to defend a seat Wicker won with at least 66 percent of the vote each time since his first election in 1994. They ran ads attempting to tie the Democratic candidate, Travis Childers, to liberal boogeymen such as Barack Obama and Nancy Pelosi. All for naught.
Childers defeated Davis by a 54-46 percent margin. It's the first time since 1974 that Democrats have picked up three Republican House seats via special elections in a single cycle. (See last week's column.) Democrats now control the House 236-199.
Rep. Chris Van Hollen (D-MD), chairman of the Democratic Congressional Campaign Committee, called the result "yet another rejection of the House Republican agenda, the Bush administration's misguided policies and John McCain's campaign for a third Bush term." Rep. Tom Cole (R-OK), Van Hollen's Republican counterpart, acknowledged that the "political environment is such that voters remain pessimistic about the direction of the country and the Republican Party in general. Therefore, Republicans must undertake bold efforts to define a forward-looking agenda that offers the kind of positive change voters are looking for." But Cole conceded that "time is short."
There will be recriminations, to be sure. Cole's job is said to be on the line. Former Speaker Newt Gingrich is among the many Republicans who have questioned the GOP strategy. This story is not over.
(And even while the party was struggling to hold on to the seat, they got a new headache with the revelation that Rep. Vito Fossella, the only Republican member of Congress from New York City, was arrested and charged with driving under the influence. The saga later morphed into his confession that he had fathered a child with another woman in Virginia — news that was probably not welcomed by his wife and three children back home. The GOP may sell itself as a pro-family party, but the guess here is that the fine folks back on the Isle of Staten interpreted "pro-family" in a different sort of way. More on this in next week's column.)
For now, a bit of history. Here is a complete list of all the instances of special House races resulting in a victory by the opposite party since 1974:
2008
Dennis Hastert (R-IL) resigned. Special election winner: Bill Foster (D).
Richard Baker (R-LA) resigned. Special election winner: Don Cazayoux (D).
Roger Wicker (R-MS) appointed to Senate. Special election winner: Travis Childers (D).
2004
Ernie Fletcher (R-KY) elected governor. Special election winner: Ben Chandler (D).
Bill Janklow (R-SD) resigned. Special election winner: Stephanie Herseth (D).
2001
Norm Sisisky (D-VA) died. Special election winner: Randy Forbes (R).
1997
Bill Richardson (D-NM) appointed U.N. Ambassador. Special election winner: Bill Redmond (R).
1995
Norm Mineta (D-CA) resigned. Special election winner: Tom Campbell (R).
1994
Glenn English (D-OK) resigned. Special election winner: Frank Lucas (R).
William Natcher (D-KY) died. Special election winner: Ron Lewis (R).
1991
Silvio Conte (R-MA) died. Special election winner: John Olver (D).
1989
Dan Coats (R-IN) appointed to Senate. Special election winner: Jill Long (D).
Claude Pepper (D-FL) died. Special election winner: Ileana Ros-Lehtinen (R).
Larkin Smith (R-MS) died. Special election winner: Gene Taylor (D).
1988
Buddy Roemer (D-LA) elected governor. Special election winner: Jim McCrery (R).
1983
Phil Gramm (D-TX) resigned and switched parties. Special election winner: Phil Gramm (R).
1981
Jon Hinson (R-MS) resigned. Special election winner: Wayne Dowdy (D).
1980
Abner Mikva (D-IL) resigned to accept federal judgeship. Special election winner: John Porter (R).
Dave Treen (R-LA) elected governor. Special election winner: Billy Tauzin (D).
1979
Leo Ryan (D-CA) died. Special election winner: Bill Royer (R).
1978
Ed Koch (D-NY) elected mayor of New York. Special election winner: Bill Green (R).
1977
Bob Bergland (D-MN) appointed secretary of agriculture. Special election winner: Arlan Stangeland (R).
Brock Adams (D-WA) appointed secretary of transportation. Special election winner: John Cunningham (R).
Richard Tonry (D-LA) resigned. Special election winner: Bob Livingston (R).
1976
James Hastings (R-NY) resigned. Special election winner: Stanley Lundine (D).
Bob Casey (D-TX) resigned. Special election winner: Ron Paul (R).
1974
John Saylor (R-PA) died. Special election winner: John Murtha (D).
Gerald Ford (R-MI) appointed vice president. Special election winner: Richard Vander Veen (D).
William Keating (R-OH) resigned. Special election winner: Tom Luken (D).
James Harvey (R-MI) resigned. Special election winner: Bob Traxler (D).
William Mailliard (R-CA) resigned. Special election winner: John Burton (D).
And now, your questions, leading off with one related to the above:
Q: Thanks for the background on the 1974 special House elections [see last week's column]. I do remember some close shaves in '94, in which the seats of Leon Panetta (D-CA) and Les Aspin (D-WI) were almost lost to the Republicans. Were there any specials in 1974 where the Republicans won by a slight margin? - James Crabtree, Pflugerville, Texas
A: There was only one special election in '74 in which a Republican retained the seat vacated by a fellow Republican, but the result wasn't especially close. Rep. Charles Teague (R-CA), who had died, was succeeded by state Sen. Bob Lagomarsino, the only Republican on the ballot alongside seven Democrats. Lagomarsino — or "Bob," as his buttons conveniently read — received more than 50 percent of the vote, winning the seat outright without a runoff.
Q: I predict that Hillary Clinton will quit the race right after the West Virginia primary, where she will win in a blowout. Then she can go out a winner. Agree? - Catherine Olson, Lexington, Ky.
A: I don't. And I don't think she'll pull out after May 20 either, the date when the Obama camp says it will have a majority of the pledged delegates. I really think she stays in through June 3, the final days of the primaries.
There seems to be little doubt whom the Democratic nominee will be. The math makes it clear. And yet, in her heart of hearts, she feels she would be the stronger candidate against John McCain in the fall. But the time to have made that case was in January and February, not April and May.
Q: How about this scenario? Obama picks Hillary to be his VP. The ticket wins in November. Then New York Gov. David Paterson (D) names Bill to fill her Senate seat. - David Kramer, Rochester, N.Y.
A: Similarly ...
Q: Assuming Hillary Clinton is not named to the ticket, how likely would it be for President Obama to appoint her to the Supreme Court? Would the Senate confirm her nomination? - James Bronk, Napa, Calif.
A: This is fun stuff, but we're getting ahead of ourselves here. Obama is not going to ask Hillary to join the ticket. But if she did, and the Democrats won in November, Bill Clinton is not going to be appointed to fill his wife's Senate seat. As for Hillary on the Supreme Court, well, that's not going to happen either. Let's first see how she conducts herself running against Obama in the remaining five primaries.
P.S. A caveat here. It's worth noting that in 2007, I wrote that Hillary was "inevitable" for the Dems and I questioned whether John McCain had a "legitimate" shot at his party's nomination. So maybe we don't rule out such hypotheticals just yet.
I WISH I HAD SAID/WRITTEN THAT:
The New Yorker's Hendrik Hertzberg, on where Hillary Clinton went wrong: "If she had chosen, instead [of NY], to move to Illinois, where her accent is familiar and her connections deep (Chicago's her home town, after all), she could have settled in and sought her Senate seat there, in 2004. ... Obama would still be a local or regional up-and-comer and, most likely, a Hillary supporter." (From the May 19 issue.)
NPR's Neal Conan, on Hillary Clinton's remark in response to a lack of resolution regarding the Michigan and Florida delegates that it would be "a little strange" to have a nominee chosen by 48 states: "Well, it worked for Adlai Stevenson."
Columbia Journalism Review's Zachary Roth, who writes that the last Democrat who won the White House without carrying West Virginia was Woodrow Wilson in 1916.
A must-see article in the May 13 issue of The Hill, in which the 97 senators not currently running for president all got the same question: "If you were asked, would you accept an offer to be the VP nominee?" Favorite answers: John Barrasso (R-WY), Larry Craig (R-ID), Ted Kennedy (D-MA), George Voinovich (R-OH).
CHECK OUT NPR'S SENATE MAP: All 35 seats up in 2008 are analyzed on NPR's new interactive Senate map, which can be found here.
ON THE CALENDAR:
May 20 — Primaries in Kentucky and Oregon (presidential as well as state/congressional). Sens. Mitch McConnell (R-KY) and Gordon Smith (R-OR) are seeking re-election. State/congressional primary only in Arkansas, where Sen. Mark Pryor (D) is running without opposition.
May 22-26 — Libertarian Party national convention, Denver.
May 27 — State/congressional primary in Idaho. Sen. Larry Craig (R) is retiring.
May 30 — Virginia Republican state convention, Richmond.
May 31 — Democratic National Committee meeting on rules to address Michigan/Florida delegate situation.
June 1 — Democratic presidential primary in Puerto Rico.
June 3 — Primaries in Montana and South Dakota (presidential as well as state/congressional). Sens. Max Baucus (D-MT) and Tim Johnson (D-SD) are seeking re-election. State/congressional primaries also in Alabama (GOP Sen. Jeff Sessions is seeking re-election), California, Iowa (Dem Sen. Tom Harkin is up), New Jersey (Dem Sen. Frank Lautenberg faces a tough primary) and New Mexico (GOP Sen. Pete Domenici is retiring).
POLITICAL JUNKIE EVERY WEDNESDAY AT THE NEWSEUM: For years now, (I know, it seems longer), Talk of the Nation, NPR's live call-in program, has featured a "Political Junkie" segment every Wednesday at 2 p.m. Eastern time. Now TOTN (and its Junkie sidekick) take their act each Wednesday before a live audience at the Newseum, Washington's new interactive museum dedicated to journalism. It is located at 555 Pennsylvania Ave., N.W., off Sixth Street.
This week's special guest: Rep. Ron Paul (R-TX), whose quest for the Republican presidential nomination continues.
Several weeks ago, the guests were former Rep. Barry Goldwater Jr. (R-CA) and Nixon White House counsel John Dean. Goldwater and Dean have co-authored a new book on the diaries of Goldwater's father, entitled Pure Goldwater. Below, we're holding a poster I've had since Goldwater's first run for Congress, a special 1969 election held to replace Ed Reinecke, who left the House to become Ronald Reagan's lieutenant governor.
Want to be part of the live audience? The tickets are free. And you get to see what Ken Rudin looks like in person, a worrisome proposition in any case. Send an e-mail request to tickets@npr.org.
And remember, if your local NPR station doesn't carry TOTN, you can hear the program on the Web or on HD Radio. And if you are a subscriber to Sirius radio, you can find the show there as well (siriusly).
IT'S ALL POLITICS: That's the name of our weekly political podcast. It goes up on the Web site every Thursday and can be heard here. Want to subscribe? It's easy, and it's free! Simply go to the iTunes Web site, type in "It's All Politics," and you're there.
A complaint, however, from Mark Schwager of East Greenwich, R.I.: "I was in the gym trying to look like a serious athlete but I made an error by listening to the podcast while pumping iron. When you guys got to the 'Vito Finito' and pro-family party members having two families [referring to Rep. Vito Fossella], and then signing off with the Supremes' 'Love Child,' I started clapping my hands and laughing out loud, much to the consternation of the surrounding exercisers."
******* Don't Forget: If you are sending in a question to be used in this column, please don't forget to include your city and state. *********
This day in campaign history: Sen. Irving Ives, a New York Republican, announces he will not seek a third term because of health reasons (May 14, 1958). The battle to succeed him will be between Rep. Kenneth Keating (R) of upstate Rochester, and Manhattan District Attorney Frank Hogan (D), a race that will be won by Keating.
Got a question? Ask Ken Rudin: politicaljunkie@npr.org