Software Lets Senders Assign Value to E-Mails
Seriosity, a Silicon Valley startup, thinks economics will help people learn which of their e-mails have value. The company has created software that lets a sender attach value to an e-mail to denote how important it is. The idea is to get people to send messages that are truly important.
MORNING EDITION: a break - from too much information. This week on MORNING EDITION we're focusing on the kind of information overload that comes with emails. But let's say you had to pay to send an email. It's a good bet you'd send only messages that were truly important, and that's the idea of a company called Seriosity. NPR's Wendy Kaufman reports.
WENDY KAUFMAN: There are lots of solutions to email overload now being bandied about. Most are attempts to filter or prioritize stuff once it hits your mailbox. The company Seriosity believes the problem should be addressed at the source with the sender.
SIMON ROY: People tend to overuse what's free to them. And right now email is basically free.
KAUFMAN: At least free for the sender, says Simon Roy, Seriosity's chief executive. But what's free for the sender, he continues, imposes a sizeable burden on the recipient. Seriosity wants to make senders attach virtual money, known as Serios, to every email. And as co-founder Byron Reeves explains, the amount of money a sender has is limited.
BYRON REEVES: Get an allowance every week - you can't ask for more. So, you have a scarce resource, and you can use that resource to signal importance to the people you communicate with. But you can't send more than you've got. So you have to think a little bit about what - how you're going to use this signal, how much currency you're going to attach to information.
ROY: Let me start a new message to one of the people in the company, Jonathan.
KAUFMAN: Simon Roy sits at his keyboard and begins to type a message. He's using the email program Outlook but the screen has one additional column.
ROY: I will tab over to the Serio control, which gives me the ability to sign the Serios and I very quickly put in nine Serios. I get to see that Jonathan typically receives five. So this is a reasonably important message for him, and I will send the message as I normally would. That's it.
KAUFMAN: And here comes perhaps the most important part: Jonathan can immediately recognize the value his boss has assigned to the email, so he knows if it's something he needs to look at right away or something that that can safely be ignored. In this case Jonathan responds immediately, sending a reply loaded with Serios to convey that his answer is also very important.
But suppose you send your boss a marketing plan you've created? You think it's great and attach a large chunk of your weekly allowance. But when your boss replies, what you get is a curt thank you along with just two Serios.
REEVES: You certainly run the risk of getting feedback you might not like.
(SOUNDBITE OF LAUGHTER)
KAUFMAN: Seriosity's co-founder Reeves is a Stanford psychology professor. He says getting feedback from the recipient is very important. Seriosity's premise, which is backed by millions in venture capital, is that people within an organization will quickly learn what is and isn't valued by bosses and colleagues. That should make the number of irrelevant or dumb emails decline, and in theory at least make communication more focused and productive.
Will it work? We ask Thad Lion(ph), an IT manager at eBay's North Campus in San Jose.
THAD LION: I think everybody liked the idea of actually being able to log into a mailbox and actually having a separate column and quickly being able to view, you know, things that were weighted a little bit higher, all right? I know I got that way.
KAUFMAN: Lion was part of a small test that experimented with an early version of Seriosity's software.
LION: I think that absolutely that had potential for certain segments within eBay to work very well.
KAUFMAN: Seriosity's product is by no means the only approach eBay is considering. But like so many companies, it has to do something. The cost of information overload and the interruptions that go along with it are staggering. Chip maker Intel, for example, puts their own cost at a billion dollars a year. Once again, Seriosity's Simon Roy.
ROY: We don't see the problem, you know, lessening. If anything it's going to get worse as more and more people come online and they're connected, you know, for longer periods.
KAUFMAN: Some of the biggest technology firms in the country are now banding together to fight information overload. Just last week Intel, Google, IBM, Microsoft and others formed a non-profit group to study the problem, publicize it and come up with new solutions.
Wendy Kaufman, NPR News.
: And ever hit send and wished you hadn't? Share your story; we'll post some of them at NPR.org.
NPR transcripts are created on a rush deadline by Verb8tm, Inc., an NPR contractor, and produced using a proprietary transcription process developed with NPR. This text may not be in its final form and may be updated or revised in the future. Accuracy and availability may vary. The authoritative record of NPR's programming is the audio record.
Make It Stop! Crushed by Too Many E-Mails
Questions & Comments:
Do you have any embarrassing or annoying e-mail experiences? Let us know, and we'll pick the best — or worst — of the bunch and share them with you.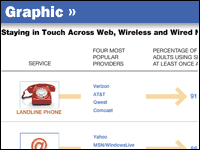 Worldwide E-mail Traffic
Messages Per Day
2008: 210 billion
2009: 247 billion
2010: 294 billion
2011: 349 billion
2012: 419 billion
SOURCE: The Radicati Group, a technology market research firm.
E-mail is at risk of killing its own usefulness. Daily e-mail volume is now at 210 billion a day worldwide and increasing, according to The Radicati Group, a market research firm.
The burden of managing all that e-mail has prompted a backlash. One extreme reaction is "e-mail bankruptcy," where users throw up their hands and erase their entire inboxes. Many admit the distraction makes it near impossible to get work done, or even socialize normally.
Kelly Kirk, who works for a trade group in downtown Washington, D.C., says checking e-mail comes between her work and her personal life.
"I'm constantly ducking my head under tables during events to check my e-mail. I hid behind a tree once when my boyfriend said I wasn't allowed to check my BlackBerry," Kirk says. To get "real work" done, she says she now turns off the computer and her BlackBerry.
Companies are coming up with both behavioral and technical answers to the e-mail overload issue. Some major companies, like Intel, discourage the use of the "reply all" feature, which generates lots of extra mail. Other companies try to enforce "e-mail-free Fridays."
At Microsoft, people are turning to instant messaging — or the good old phone — according to Joel Cherkis, a manager working in the company's Reston, Va., offices. His e-mail program includes a feature that allows him to see whether co-workers are online. Color-coded dots signal availability: red for busy and green for online.
The phone or instant message cuts out lots of extra time exchanging messages, Cherkis says. That shift in behavior also trimmed e-mail traffic by about 20 percent, he estimates.
At the same time, companies are seeking ways to make the technology itself better at filtering what matters from what doesn't.
Yahoo, one of the biggest providers of Web-based mail, is trying to rethink its e-mail as a social network, according to John Kremer, vice president of Yahoo Mail. The idea is that since most of us e-mail only a handful of people regularly, e-mail systems should display those messages at the top of the inbox.
A startup called Xobni recently launched free software, which is based on a similar idea. The group's program works with Microsoft Outlook; every time you e-mail, it pulls up a profile of the person you're e-mailing, their contact information and previous e-mail conversations you had with that person.
"The problem we're trying to solve is the fact that people can't deal with all the information in their inboxes," said Xobni Vice President Gabor Cselle. "It might be very hard to remember what folder you stored that e-mail in or who sent you that message."
And, Cselle says, if e-mail doesn't provide its users a solution, it risks becoming less useful to those who rely on it.