Stages of Grief for the 'BPP': Denial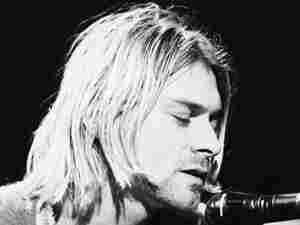 In our last week at the Byrant Park Project, we're using music to move through the stages of grief as defined by Dr. Elizabeth Kubler Ross.
Today, I took the first one, denial, for which I played Nirvana's "Smells Like Teen Spirit." It's a song that seems to be maybe just a mess of feelings until the very end, when Kurt Cobain sings, "a denial, a denial, a denial."
Ever since I learned the Bryant Park Project was being canceled, I've thought to myself, "I can't believe it. I can't believe it." Which means I'm in denial, even though I know the facts are the facts.
Mostly, I just want to say how much I love the people who work on the show and the people who listen to it. We really did create a community. We really did have a lot of fun. Something wonderful really did happen here — there's no denying it.