Understanding Women's Influence On Jazz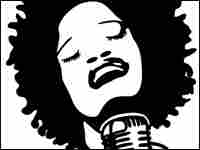 Usually when we think of women in jazz, we think of singers like Billie Holiday, Sarah Vaughan, and Ella Fitzgerald.
But female jazz players cannot be overlooked: Women have played almost every instrument, in every style, during every era of the music's history.
For more, NPR's Tony Cox talks with jazz historian Linda Dahl.
She's the author of several books including, Stormy Weather: The Music and Lives of a Century of Jazz Women, and most recently, Haunted Heart: A Biography of Susannah McCorkle.