In Praise Of Pithy: Books For Short Attention Spans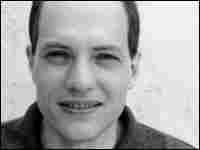 "Three Books ..." is a series in which we invite writers to recommend three great reads on a single theme.
As we get ever more pressed for time, it seems that authors take delight in burdening us with ever longer books. That's why I have always been a particular fan of authors who've written maxims, pithy brief sayings and reflections that can be gulped down in a few moments by the most impatient of travelers.
'Maxims'
Maxims, by Francois de La Rochefoucauld, paperback, 128 pages
The art of the maxim had perhaps its greatest practitioner in the 17th century, with the publication of Francois de La Rochefoucauld's Maxims. To read La Rochefoucauld is like sucking the juice from the bitterest lime — and enjoying it. You'd be hard pressed to find someone more cynical — or more accurate. Writing a century before the Germans had even thought up the notion of schadenfreude, La Rochefoucauld remarks: "We all have strength enough to bear the misfortunes of others." And here's another great one: "There are some people who would never have fallen in love if they had never heard there was such a thing."
'Human, All-Too-Human'
Human, All-Too-Human, by Friedrich Nietzsche, paperback, 480 pages
Friedrich Nietzsche is hardly a name associated with easy beach reading, but one of his most approachable books — Human, All-Too-Human — was directly inspired by La Rochefoucauld and seems ideally suited for those who have difficulty focusing. The writing is crisp, witty and consolingly bleak. Here is a flavor of what's inside: "Some men have sighed over the abduction of their wives, most however over the fact that no one wanted to abduct them." Here's another: "There will be few who, when they are in want of matter for conversation, do not reveal the more secret affairs of their friends."
'The Unquiet Grave'
The Unquiet Grave, by Cyril Connolly, paperback, 160 pages
Cyril Connolly's The Unquiet Grave is my third recommendation for those who have trouble holding a long thought. The book is a seductive mixture of diary, essay, travelogue and memoir — with a balance of the best aphorisms. The thoughts are wise, dark and beautifully modeled: "There is no fury like an ex-wife searching for a new lover," writes Connolly. The charm of the work lies in the narrator's mischievous, melancholy tone as he shifts between the sublime and the banal.

Literary life is still dominated by the great big novel. The genius of my three authors is to remind us of the value of the neglected, but highly timely genre of the aphorism.

Three Books ... is produced and edited by Ellen Silva and Bridget Bentz.
Related NPR Stories
Purchase Featured Books
Buy Featured Book
Title

La Rochefoucauld Maxims

Author

Francois de La Rochefoucauld
Your purchase helps support NPR programming. How?
Buy Featured Book
Title

Human, All Too Human

Author

Friedrich Nietzsche
Your purchase helps support NPR programming. How?
Buy Featured Book
Title

The Unquiet Grave

Author

Cyril Connolly
Your purchase helps support NPR programming. How?