Night Driving: Take Time To Listen
Hear Five Songs Below
The history of road trip mixtapes is cluttered with tense and muscular songs that act as aural caffeine, pushing us forward through deserts, traffic and historic landmarks. Particularly at night, when we lack a more vigilant attentiveness, we all too often succumb to the knotty appeal of raucous music. But night time offers its own set of stimuli if we're paying attention. The angular song of an unseen Western Meadowlark, the throbbing glow of lights in a distant town, and the actualization of tiny futures coming into focus on our approach are all experiences with the power to be as stimulating and energizing as any high-octane rock tune. Here are some songs to accompany such experiences.
Night Driving: Take Time To Listen
Bark Psychosis
Song: Burning the City
from Codename: Dustsucker
Imagine the slow and crackling pull of a match against its box, the indecisive flicker of the flame as its life begins -- orange, red and black, like a bruise, and you're getting close to a real world application of "Burning the City" by Bark Psychosis. Its dense underbelly and spacious darkness are perfect for an escape from the city at dusk. This is a song version of a Borges tale; infinitely precise, delicate and purposeful, even in its mystery. Even if you're unsure of your final destination, it feels good to keep moving forward.
Juana Molina
Song: No Seas Antipatica
from Son
The glory of the road trip is, in part, the unlikely union of your heart and mind with the natural world you thunder through, despite your medium being a huge metal contraption. For a song that embodies this disparate union perfectly, look no further than the multi-layered chorus of Juana Molina's "No Seas Antipatica" applied to the quiet reverberation of acoustic guitar. Every subtle echo, tap and thump ring out as instruments in their own right, and even though guitars and vocals are being looped and sampled, the result is unbelievably natural, even ethereal.
Linda Perhacs
Song: Chimacum Rain
from Parallelograms [Expanded]
As you get further out of town, and begin to pass thick rows of trees and brush, the blackness of the evening might have a dulling effect on your senses. To cure this, you need nothing more than the imagery within Linda Perhacs' gentle but tense acoustic ode to a forest's quiet rain. As she details what is either a hallucination or a vivid dream, she describes "silences between the leaves," conjuring images of a vital living natural world where even the quiet has a powerful affect on the senses. Listening to her delicately layered vocals trickling down a scale like water down a leaf's vein should help you regain your mental crispness.
Paavoharju
Song: Italialaisella Laivalla
from Laulu Laakson Kukista
Paavoharju's "Italialaisella Laivalla" echoes the familiar history of folk and pop music, channeling Leonard Cohen and Cat Stevens both vocally and musically. However, consonant-heavy Finnish lyrics make the digestion of this sweetly familiar tune harder than your average folk song. Whatever he's saying, it's clearly poetry, and though you're not sure who he's singing to, you're sure it's a woman, some brilliant and beautiful girl he might have known as a child. As the music fades and you're left with the distant Ferris wheel stuttering through its tune, you'll be ready to listen again (perhaps for miles) to have another shot at detangling this tiny masterpiece. No sleeping just yet.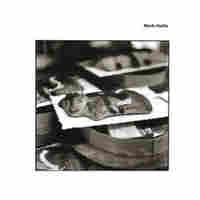 Mark Hollis
Song: The Colour of Spring
Though many would listen to a song like this to fall asleep, it is our job as night drivers to listen closely enough to become wide-eyed in its spectacle. Impatient listeners miss small details (the piano's gentle transition between white and black keys, the wheezing saxophone, the majesty of Mark Hollis' drawn-out syllables), waiting for something to happen. But the beauty here is in the space. The nakedness of his desires (and regrets) looms dimly as the song ends, mirroring the nakedness of the song itself, contrasting a more complicated interior. "The Colour of Spring" is a perfect ending to a meditative night drive, examining the relationship between darkness and light, space and sound.