BET Founder Bob Johnson To Open Resort in Liberia
BET Founder Bob Johnson To Open Resort in Liberia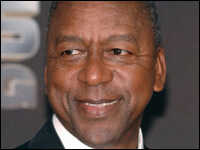 Black Entertainment Television founder-turned-billionaire developer Bob Johnson is building a four-star, beachfront resort near the Liberian capitol of Monrovia. It's scheduled to open in March of 2009.
For more than a decade, Liberia has been struggling to recover from a civil war. Johnson hopes this project will help improve the country's global image.
He tells Farai Chideya why he decided to invest millions of dollars in Liberia's economy and weighs in on the latest presidential political news.