Roundtable: OJ's Back In Court; Does Anyone Care?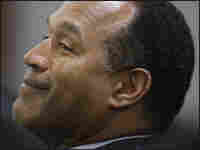 O.J. Simpson's robbery trial is underway in Las Vegas, but is anybody really paying attention?
Plus, could racial prejudice decide the presidential election? A new poll says it could.
And a new study ties attitudes about gender roles to income.
On today's bloggers' roundtable, NPR's Tony Cox speaks with Danielle Belton of Black Snob and Shawn Williams of Dallas South.