Fast Rap: Tongue-Twisting Bangers
Early rap music, like funk, has been split into countless subgenres, which often seem to be named by record collectors too young to have purchased the records when they first came out. The categories themselves seem arbitrary at best: What is Deep Funk, exactly? And, for that matter, what is Random Rap?
One subgenre that's clearly delineated, not to mention seemingly extinct, is Fast Rap, a style of hyperactive and multisyllabic rap spewed over uptempo beats. The kings of Fast Rap are either legends (Kool G. Rap, Pharoahe Monch) or footnotes (anyone remember Maestro Fresh Wes?), but the music remains exciting -- and worth revisiting as more than mere nostalgia.
Fast Rap: Tongue-Twisting Bangers
Percee P & Ekim
Song: Lung Collapsing Lyrics
from Putting Heads To Bed 12"
Bronx native Percee P established one of Fast Rap's enduring classics in 1987, when he recorded "Let the Homicides Begin." That song seems to have influenced a wide variety of rappers, from Kool Keith to L.A.'s Freestyle Fellowship. But Percee's masterpiece is the T-Ray-produced "Lung Collapsing Lyrics," released on the B-side of an obscure 12" in 1991.
Organized Konfusion
Organized Konfusion's Pharoahe Monch and Prince Poetry attended the same high school as Percee P, and clearly took a note or two from his rhyme book. But they took Fast Rap to its highest peak, with the aid of production by the late Paul C. This psychedelic rap achievement has yet to be matched.
Lonnie O
Song: Dream On
from Dream On 12"
Lonnie O's second release on the tiny Hot Comb Hits label has long been a holy grail on Random Rap collectors' want lists. Obviously influenced by Fast Rap great Big Daddy Kane (producer AC Smooth even grabbed the drums on this track from Wrath of Kane), Lonnie O sounds assured and capable at a tempo that would make most MCs pass the mic.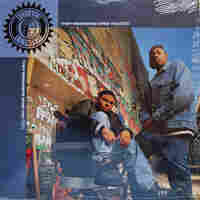 Pete Rock & C.L. Smooth
Song: The Creator
from They Reminisce Over You [Vinyl Single]
There wasn't much for poor C.L. Smooth to do on this track. Grand Puba wrote the lyrics, and though Pete Rock calls C.L. out on the scratch, it's obviously Rock himself on the ones and twos. An overlooked classic by one of rap's great duos, it's one of the finest examples of a rapping producer riding his own beat as only a beatsmith could.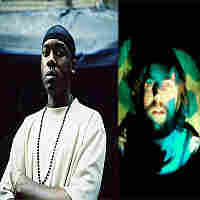 Lung Collapsing Lyrics (Voice Of The Seven Woods Version)
Percee P
Song: Lung Collapsing Lyrics (Voice Of The Seven Woods Version)
from Unreleased
One of the few giants from the Fast Rap era who has maintained his ability to spit rhymes over uptempo tracks with uncanny ease, Percee P never shies away from a challenge. Case in point: this track, edited together from a new release by English neo-psych band Voice of the Seven Woods in 2007. It's hard to believe that these are the same lyrics he wrote in 1988 and committed to wax in 1991: The track sounds novel and fresh compared to the languid flows of today's rap music.
Egon is the general manager of the Stones Throw label. He also founded Now-Again Records, which reissues American funk and soul albums, as well as the Soul-Cal imprint with Peanut Butter Wolf. He DJs funk and psychedelia sets at venues all around the world.
Related NPR Stories
Web Resources