'Living On The Edge' In Massachusetts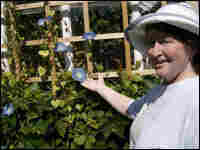 Linda Donaldson of Athol, Mass., recently had to take a job closer to home for less money and now is struggling to pay her bills and keep her home. She's living paycheck to paycheck and is becoming worried about heating her home through the coming winter. Donaldson tells Alex Chadwick she is "living on the edge."
Read more about our Real Economy project on our Daydreaming Blog.