Give A Book (And Yourself) This Holiday Season
Give A Book (And Yourself) This Holiday Season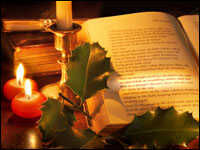 Best Books of 2008
If reading a story is, as my dear friend the late John Gardner used to say, like falling into a vivid and continuous waking dream, then is giving a book like giving someone a dream?
Giving a book is not something we ought to do blindly. We give books to people we love because we think they will convey something about ourselves, something about the world as we see it or something about the world as we would like it to be. We only have one life to live, but we have so many lives in literature — giving a book remains an extraordinary gift.
'Katherine Anne Porter:
Collected Stories and Other Writings'
Katherine Anne Porter: Collected Stories and Other Writings, by Katherine Anne Porter, hardcover, 1,100 pages
This 1,000-page volume of Katherine Anne Porter's work includes three beautiful novellas, originally published together under the title Pale Horse, Pale Rider. The novellas carry us back to the Old South, Texas and some great American cities. In Old Mortality, the main character, Miranda, takes her place as one of the most magnetic coming-of-age figures in modern American fiction. Many of Porter's passages about Miranda will linger long in your mind:
There are questions to be asked first, she thought, but who will answer them? No one, or there will be too many answers, none of them right. What is the truth, she asked herself as intently as if the question had never been asked, the truth, even about the smallest, the least important of all the things I must find out?
Passages like these affirm the literary merit of this writer, whose reputation flutters ghostlike around the brightly lit edges of America's 20th-century literary cannon.
'Stories'
Stories, by Doris Lessing, hardcover, 680 pages
This collection of work by Doris Lessing features three dozen of the Nobel Prize-winner's short stories, most of them, as novelist Margaret Drabble points out in her introduction, written in the realistic tradition set by Chekhov and D.H. Lawrence.

Covering a geographic range from England to Africa (the author's home continent for most of her early years), Lessing's stories achieve a cumulative power, delivering us news about the pleasures and costs of love, marriage, politics and social life. "Through the Tunnel" is an accomplished fable about a young boy's initiation in Mediterranean waters, while "The Day Stalin Died" follows the pathos and comedy of a London writer and "To Room Nineteen" examines the effect of a single act of infidelity on a supposedly sturdy British marriage. Reading these powerful stories, you recognize that Lessing knows as much, if not more, about the modern world than just about any writer alive — and she conveys it all to us with necessary force and appropriate celerity.
'Supreme Courtship'
Supreme Courtship, by Christopher Buckley, hardcover, 304 pages
On the lighter side of gift-giving, Christopher Buckley's timely new Washington satire Supreme Courtship follows Pepper Cartwright, "a simple girl" from Plano, Texas, who wears jeans and lizard-skin boots, stars in her own cable TV show — and happens to land a seat on the highest court of the land.

Pepper's celebrity helps her sail through a confirmation hearing, and she soon finds herself about to make a ruling on a contested presidential campaign. Whether you live in Washington state or Washington, D.C., Buckley's novel — with a dash of H.L. Mencken, a soupcon of Monty Python and more than a little splash of Peter de Vries — has a sass that will keep you engaged.
'Just After Sunset'
Just After Sunset, by Stephen King, hardcover, 384 pages
For the teenager in all of us, there is the new short story collection by Stephen King. Just After Sunset proves that the reigning king of American horror fiction still has what it takes to make readers race to turn on all the lights in the house and fear the ringing of a telephone.

King's stories are the Big Macs of American literature: bad for our health, but delicious to ingest. In "Stationary Bike," the author gives fast-food fare the literary treatment by weaving a tale about a commercial artist who gets into near fatal trouble because of all the burgers he devours. Another story, "The Things They Left Behind," focuses on a New York City office worker after Sept. 11. In most of these stories, King, perhaps our hardest-working contemporary magical realist, connects the banalities of the everyday world — running, a graduation ceremony, a pair of sunglasses — to a surreal and often frightening dimension.
'Still Alive!'
Still Alive!: A Temporary Condition, by Herbert Gold, hardcover, 250 pages
In Still Alive!, Herbert Gold's idiosyncratic collection of essays on aging, the dean of San Francisco's writing community mixes humor with long philosophical musings as he mourns for lost friends, pines for his childhood in Cleveland and celebrates his present, cheerfully extended adulthood. The octogenarian offers cagy asides on how people respond to aging, and a brilliant and insightful chapter about his friendship with the late Saul Bellow. With canny phrases and a frank, candid approach to the subject of old age, Gold enlivens the page and demonstrates that when it comes to the English language, the secret of immortality is a wise and amusing sentence.
'John Lennon: The Life'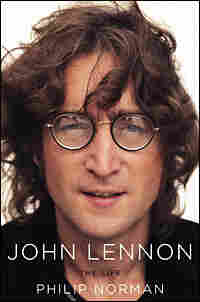 John Lennon: The Life, by Philip Norman, hardcover, 822 pages
For anyone unfamiliar with the intimate details of John Lennon's life — and that includes yours truly — Philip Norman's 800-page biography offers a compelling read and new insights into the Beatle's troubled childhood. Other reviewers have made much of the "cruel side" of Lennon that Norman reveals, but in fact, John Lennon: The Life is a warts-and-all biography that keeps its subject balanced — if a bit unsteadily — on his pedestal and helps you to hear the Beatle's voice. As Lennon's son Sean says in a touching coda, "it's the resonance of the voice" that he first heard in infancy and childhood.
'Hallelujah Junction'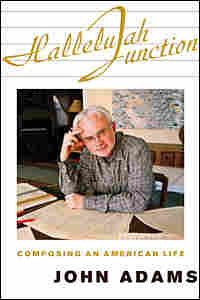 Hallelujah Junction: Composing an American Life, by John Adams, hardcover, 352 pages
In his new autobiography, Hallelujah Junction, New England-born composer John Adams opens his studio and reveals, among other things, how listening to John Lennon and the Beatles while at Harvard changed the way he thought about recording — and how his move to California changed his life. Arguably our finest contemporary composer, Adams knows how to turn anecdote into memorable instance, such as when he describes how, as a young student at a jazz concert in the summer of 1966, he sat down on the piano bench next to Duke Ellington while the great American performer and composer laid down chords for the rest of the band. That's a bit how I felt, reading this book: as if I were sitting next to Adams, one of our most celebrated, complicated, contemporary composers, and watching him — and listening to him — make his life and his music.
'Who We Were'
Who We Were: A Snapshot History of America, edited by Michael Williams, Richard Cahan, & Nicholas Osborn, hardcover, 240 pages
This photography collection takes us back to the advent of the snapshot in the 1880s and moves on through nearly a century of casual photography. Here's a wonderful combination of technology and nostalgia, of intense connection to the moment and extension through the years. You won't recognize any of the individuals in the snapshots, but you will know them — lovers and shopkeepers, city and country folk, the meek and the proud — all in candid display. Give people this book, and you give them the gift of seeing back through time — and into themselves.
'Birdscapes'
Birdscapes: A Pop-Up Celebration of Birdsongs in Stereo Sound, by Miyoko Chu, Cronicle Books LLC, 18 pages, List price: $60
Now for a book that parents and children will be fighting over. Birdscapes really breaks the mold of the phrase "for kids of all ages." It's a pop-up book that plays recordings of bird songs as you open to over half a dozen simulated bird habitats, from the the Alaskan tundra to the swamps of the Southeast. Author Miyoko Chu is the director of communications Cornell Lab of Ornithology. And though it's an expensive purchase at $60 (batteries extra), it's definitely worth the cost. Let's all sing along with the birds!
'Dear Darkness'
Dear Darkness, by Kevin Young, hardcover, 216 pages
There is a lot of rich American music in Kevin Young's new collection of poems. The book thrives off his love of the blues — played off against classical conventions — such as in his "Ode to Sweet Potato Pie," a loving but wrenching tribute to his late father. No other poet writing today uses such popular forms to such great advantage.
Books Featured In This Story