A Hollywood Makeover For Chess Records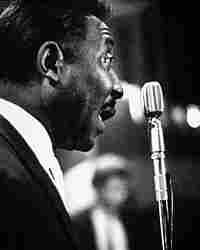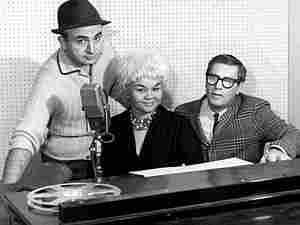 The movie Cadillac Records enlists an all-star cast — including Adrien Brody, Jeffrey Wright and Beyonce Knowles — to tell the story of Chess Records, a label synonymous with classic blues and early rock 'n' roll. It's not the only one; an independent release called Who Do You Love also tackles the Chess legacy.
That legacy has a huge place in American music. Chess Records turned pawns into kings and queens. A 33-year-old guitarist and singer named McKinley Morganfield rose from sharecropping in the Mississippi Delta to become the label's first big star. Muddy Waters signed with Aristocrat Records about a year after the Chess brothers bought into the label — before they renamed it after themselves. In the film Cadillac Records, Waters is played by actor Jeffrey Wright.
"Muddy Waters dug this poetry and this music out of the dirt and fused it with his own humanity and celebrated in spite of everything that was denied him," Wright says. "These folks were heroic artists in that way. They were producing something out of nothing."
Wright's homage to a man from the South, like his grandparents, involved him doing his own singing in the film.
The Chess Brothers
The businessmen behind the music had moved from Poland as children. Their father ran a junkyard, and they rejected that line of work to start a nightclub in Chicago's so-called Black Belt in the 1940s. Nadine Cohodas wrote a book about Chess Records, called Spinning Blues into Gold.
"They came from a family where they didn't have too much opportunity," Cohodas says. "They were Jewish; there were certain arenas that were circumscribed. But the entertainment business... it had kind of a dark side, but as a result, it was wide open."
And the Chess brothers were open to opportunity. Their instincts were for business, not music. Cohodas says that Leonard Chess had to be convinced that Muddy Waters was worthwhile.
"These were white men, but they were in a world of black individuals," Cohodas says. "And they could see whose eyes lit up — who started to dance."
They signed Howlin' Wolf, Sonny Boy Williamson, Chuck Berry, Bo Diddley and Etta James, among many other musicians who formed the bedrock of urban blues, R&B and early rock 'n' roll. The Chess Empire expanded. The brothers created new labels and added jazz. They also bought Chicago's largest black radio station — WVON, for "Voice of the Negro."
An Inspiring, Complicated Legacy
The Chess legacy is rich enough to have inspired two movies filmed simultaneously, in one of those weird Hollywood coincidences.
Unlike Cadillac Records, which mainly follows the musicians, Who Do You Love focuses on the Chess brothers. Both movies play pretty fast and loose with the facts. And both seem to invent a relationship between Leonard Chess and a seductive, doe-eyed singer.
While Who Do You Love lacks the blinding wattage of stars like Beyonce Knowles, it was well received at this year's Toronto Film Festival. Still, director Jerry Zaks says that the film has not found a distributor.
"It's hard for our little film, which is independently financed, to find its place," Zaks says. "But, on the other hand, it's a tribute to the Chess brothers."
Leonard Chess' son, Marshall, is not so sure. He says the family's history is distorted in both films. Marshall Chess more or less grew up at Chess Records and worked there before the label was sold in 1969. He went on to become managing director of Rolling Stones Records. He's most upset that the bigger movie, Cadillac Records, cut out his uncle Phil entirely.
"That's horrible," Chess says. "It's like you make a movie about flight with the Wright brothers and you cut out one brother."
He says he's also irked by subplots suggesting that his father committed adultery — pure fiction, he insists. And he defends Chess Records' reputation for giving out cars instead of royalties — which is suggested in the title, Cadillac Records.
"Yes, we helped our artists who wanted to get Cadillacs get them," Chess says. "You have to understand, in that era, our artists did not have bank accounts (or) credit lines. So if they wanted a Cadillac bad enough and they pestered Phil and my father, we would set them up."
Doing business back then could mean just a handshake — and most of the documentation there has disappeared — so untangling facts and fiction has been a challenge for music historians and filmmakers. Marshall Chess says he understands that movies have to streamline history. He cooperated with, and benefited from, both films. He says he likes much about them both, particularly the acting. But he also says he's pained by some omissions.
"My father evolved," Chess says, "from an immigrant to a bar owner in the ghetto to wanting to make money — seeing black people make the first real money of their lives [and] wanting to get a piece of it — to falling in love with the music."
He says his father would be pleased that the movie Cadillac Records will introduce the Chess catalog to a new generation. And, of course, he says he would be thrilled about the royalties.