Living Your Life With 2008's Best In Jazz
This was not a particularly great year for jazz recordings. I may be wrong, but I'd be astonished if, 10 or 15 years from now, people are saying, "Wow, 2008. That's the year that [blank] came out!"
That being said, here are 10 albums from 2008 — presented in no particular order — that I find memorable, well-produced, full of contemporary attitude and fun to listen to. There's a generosity of spirit common to these recordings, where the artists seem to want to reach out to your world, rather than demand that you reach into theirs. These discs are a delight to listen to while living your life, whether it's doing dishes, driving around town, syncing into your iPod or just plain kicking back and relaxing.
Click here for more entries in the Best CDs of 2008 series.
Living Your Life With 2008's Best In Jazz
James Carter
Song: Sussa Nita
from Present Tense
There are few horn players who equal the raw power and muscle of James Carter. Whether it's hard-driving bop or a tender ballad, Carter's tone and emotional depth are unmistakable and ever-present.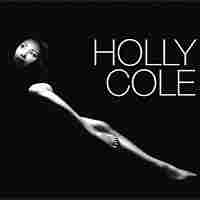 House Is Haunted by the Echo of Your Last Goodbye
Holly Cole
Song: House Is Haunted by the Echo of Your Last Goodbye
She can be campy, coy, bold or vulnerable. Whatever the mood, whatever the role, Holly Cole will inhabit it fearlessly. She takes great care to put a unique touch on any song she sings.
Pat Metheny Trio
Song: Son of Thirteen
from Day Trip
A 68-minute excursion for guitar, bass and drums: ever-changing in mood, texture and emotion. Metheny's sound ranges from wild electric to soothing acoustic. Christian McBride (bass) and Antonio Sanchez (drums) are solid and sturdy teammates.
I'm Gonna Move to the Outskirts of Town
David Sanborn
Song: I'm Gonna Move to the Outskirts of Town
from Here and Gone
Sanborn pays homage to Ray Charles and his musical director, saxophonist Hank Crawford, in this fresh reimagining of soul jazz and R&B. Plenty of guest stars appear (Eric Clapton, Derek Trucks, Sam Moore).
Chick Corea & Gary Burton
Song: No Mystery
from New Crystal Silence
Corea and Burton released the revelatory Crystal Silence in 1972. This "reunion" set features performances in Australia with the Sydney Symphony and a stellar duet concert in Norway. Both musicians are in top form: precise in their execution, pristine in their collective sound.
Roy Hargrove Quintet
Song: Strasbourg/St. Denis
from Earfood
Late last year, Roy Hargrove took his touring band into a Los Angeles studio (with master engineer Al Schmitt on the deck) and ripped out a set of tunes that the band had been playing every night on the road. There were originals, some standards, and a few surprises too. The band is incredibly tight, and Hargrove's solos are dazzling, yet concise. Not a moment is wasted in the disc, either in the playing or the listening. The band seems to be having a hell of a good time.
Cassandra Wilson
Song: Lover Come Back to Me
from Loverly
Through her career, Cassandra Wilson has defined her own musical space. For the last 15 years, she's created one of the deepest bodies of work of any singer at any time. This time, she heads back to her roots to sing tunes from the American popular songbook.
Danilo Perez
Song: Across the Crystal Sea
from Across the Crystal Sea
This disc features Perez's elegant piano work with amazingly subtle and stunning string arrangements from Claus Ogerman. From the first bar, you are transported into a lush and beautiful musical world.
Tom Scott
Song: Sack O' Woe
from Cannon Re-Loaded: An All-Star Celebration of Cannonball Adderley
Like David Sanborn, Scott plays homage to one of his idols, the great Cannonball Adderley, with a set of contemporary takes on Adderley's most popular tunes. Scott's band features Terence Blanchard, George Duke, Marcus Miller, Steve Gadd and Larry Goldings, and also includes a couple of vocals from Nancy Wilson. The production and sound quality on this recording are top-notch, too.
Melody Gardot
Song: Goodnite
from Worrisome Heart [Verve]
Here's the debut disc by a twentysomething singer from Philadelphia, performing all original material. Gardot's voice reminds me a bit of a couple of Joneses (Norah and Rickie Lee), but her voice is definitely her own. There's nothing very complicated about this record: It's simple, direct and consistent in mood and execution. The tunes are understated, but grow deeper and catchier each time you hear them. Good for those late-night hours.