The Poetic 'Shadow' Of Memory, Mortality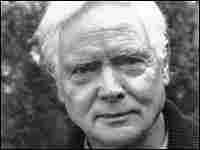 Pulitzer Prize-winning poet and essayist William Stanley Merwin was known in the 1960s as an anti-war poet. Now an environmental activist, Merwin has published a new book of poems, The Shadow of Sirius, which addresses themes of memory and mortality.
Merwin's classic anthology, Spanish Ballads, was recently reissued in paperback. It is one of the poet's earliest translation projects.