Maureen Corrigan's Best Books Of 2008
Maureen Corrigan's Best Books Of 2008
More Recommendations
Long ago, when I was a graduate student in English, I was taught to scoff at terms like "the best books of the year." Everything back then had to be "contextualized" and "problematized" and shaken up in a blender and "theorized." But even then, when I was trying to sound like a true believer in the cult of deconstruction, I didn't buy it. Some books are just better than others.
You know you have a terrific book in your hands when you encounter language or elegantly presented research that startles you into fresh awareness; you know it when the atmosphere of a novel doesn't leave you for days, or years. In the case of the books listed below, I know they're among the "Best Books of 2008" because I'd be happy to read all of them — again.
'Netherland'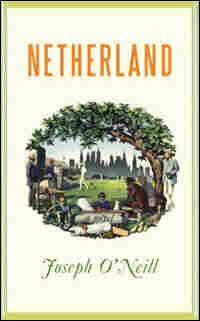 Netherland, by Joseph O'Neill, Knopf, hardcover, 272 pages, list price: $23.95
If I had to pick the Michael Phelps of fiction for this year, the gold would go to Joseph O'Neill's novel Netherland, a story about post-Sept. 11 New York City as viewed through the scrim of F. Scott Fitzgerald's masterpiece, The Great Gatsby. Gatsby here is reincarnated in a Trinidadian cricket player, but O'Neill's novel is so much more than just an exercise in imitative gestures. Like Fitzgerald, O'Neill is a connoisseur of the lost, dusty places in New York and also a poet of retrospection, a mood that suits the city directly after the Sept. 11 attacks. At the end of The Great Gatsby, Nick Carraway says when the "green breast" of the New World — or Manhattan — first appeared before Dutch sailors' eyes, it was the last time in history when man beheld an object "commensurate with his capacity to wonder." It's all over, Carraway is saying in that ending — the Age of Discovery; the Roaring '20s promise of New York City — it's finished, kaput. We live in a permanent state of aftermath — which is where O'Neill's gorgeous, mournful novel begins.
'Unaccustomed Earth'
Unaccustomed Earth by Jhumpa Lahiri, Knopf, Hardcover, 352 pages, list price: $25
Jhumpa Lahiri's newest story collection zeros in on characters whose natural tendency toward isolation is intensified by the immigrant experience (most are first- or second-generation Indian Americans). As a writer, Lahiri is made of exquisitely stern stuff, and even though, as a reader, you quickly catch on to the fact that her characters won't be granted reprieve from their loneliness, you stick with them for the great pleasure of their solitary company. (Listen to Lahiri read from Unaccustomed Earth.)
'Say You're One Of Them'
Say You're One of Them, by Uwem Akpan, Little, Brown & Co., hardcover, 368 pages, list price: $23.99
The five electrifying stories in the debut collection by Nigerian writer (and Jesuit priest) Uwem Akpan, are narrated through the distinct voices of children in Africa who've seen too much: They've lost family members to prostitution, AIDS, slavery and genocide. Akpan's brilliance resides in the bewildered but resolutely chipper voices of these rough children, who are never overly endearing or innocent. In these stories, when evil comes through the door in the form of human tribal enemies, the only defense the narrators' parents — the minor household deities here — can offer their children is to, in the chilling words of the title story, "say you're one of them."
'The Elegance Of The Hedgehog'
The Elegance of the Hedgehog, by Muriel Barbery, translated from the French by Alison Anderson, Europa Editions, paperback, 336 pages, list price: $15
Muriel Barbery's wry and erudite novel won the 2007 French Booksellers Prize and was translated into English and published in paperback in this country this year. This tale of a middle-aged French concierge named Rene, who hides her hard-won self-education in the humanities from her building's wealthy tenants, astutely comments on class, presumption and power. As Rene says: "As always, I am saved by the inability of living creatures to believe anything that might cause the walls of their little mental assumptions to crumble."
'Indignation'
Indignation, by Philip Roth, Houghton Mifflin, hardcover, 256 pages, list price: $26
It may not be what one would call a comic novel, given that it's set in 1951 and the narrator, a 19-year-old Jewish transplant from Newark, finds himself stupidly shipwrecked on the antiseptic, anti-Semitic campus of a Midwestern college. But Philip Roth's vision is always alert to the absurd. Indignation is Roth's elegant bow to Shakespeare's Twelfth Night, a play whose brutally humorous tone is explicitly carried forward throughout this tale.


'An Exact Replica Of A Figment Of My Imagination'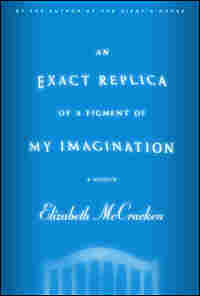 An Exact Replica of a Figment of My Imagination, by Elizabeth McCracken, Little, Brown & Co., hardcover, 184, list price: $19.99
Politics and history dominated nonfiction this election year, but I want to give a quick nod to literary nonfiction: Elizabeth McCracken's memoir, An Exact Replica of a Figment of My Imagination, is an intense and tough-minded meditation on loss — in this case, the loss of her first child, who was stillborn. McCracken captures the confusion of being thrust into a nightmare that hasn't been quite categorized.


'White Heat'
White Heat: The Friendship of Emily Dickinson and Thomas Wentworth Higginson by Brenda Wineapple, Knopf, hardcover, 416 pages, list price: $27.95
Brenda Wineapple's superb biography of the friendship between Emily Dickinson and her editor, Thomas Wentworth Higginson, complicates our understanding of the Belle of Amherst and gives her more juice. Wineapple opens her superb account of this friendship with the famous letter the 31-year-old poet sent to the 38-year-old Higginson after he had written what you might call an advice column in The Atlantic Monthly addressed to hopeful contributors. The letter began: "Are you too deeply occupied to say if my Verse is alive? Should you think it breathed — and had you the leisure to tell me, I should feel quick gratitude." Wineapple takes off from that fateful moment, tracing the separate and intertwined lives of the friends, who, by the way, only met twice.
'World War II Writings'
World War II Writings by A.J. Liebling, edited by Pete Hamill, Library of America, hardcover, 1,100 pages, list price: $40
Finally, The Library of America did readers a great service this year by reprinting A.J. Liebling's World War II Writings. As this collection, which runs over 1,000 pages, demonstrates, when the journalism gods made Liebling, they pretty much broke the mold. His style was forged by a classical education, the Great Depression, a vigorous print culture and fairy dust. And to any skeptics out there who think I'm being unduly sentimental, allow me to quote Liebling from one of the essays in which he's defending his own sentimental impulses: "Cynicism is often the shamefaced product of inexperience" — not bad words to hold in our hearts as we look toward this coming year.