We Invite You To Participate In 'Talk Of The World'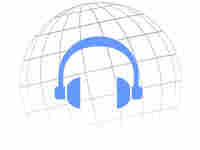 Talk of the Nation invites you to join us for a series of special monthly broadcasts exploring today's most pressing global issues. We invite our worldwide audience to join the conversation!
Coming up, on Thursday, May 28, at 2:00 p.m. ET, 20:00 CET:
Six in 10 people around the world now subscribe to a mobile phone plan. Forward-thinking entrepreneurs use cell phones to combat poverty. Tech-savvy marketers connect shoppers to products with one click of a wireless phone camera. Would-be novelists tap out — and share — pages of original fiction one text message at a time.
Tell us: How are you using your wireless phone in new ways... To make money, to create art, to help others?
Call us at 202-513-2008 or call or text us via Skype, username talkoftheworld. You can also send us an e-mail or leave your comments below. Please remember to leave your name, your country, a brief question or comment and a number where we can reach you.
Stay tuned for further details about the third installment of Talk of the World, scheduled for May 28, and check out previous worldwide conversations: